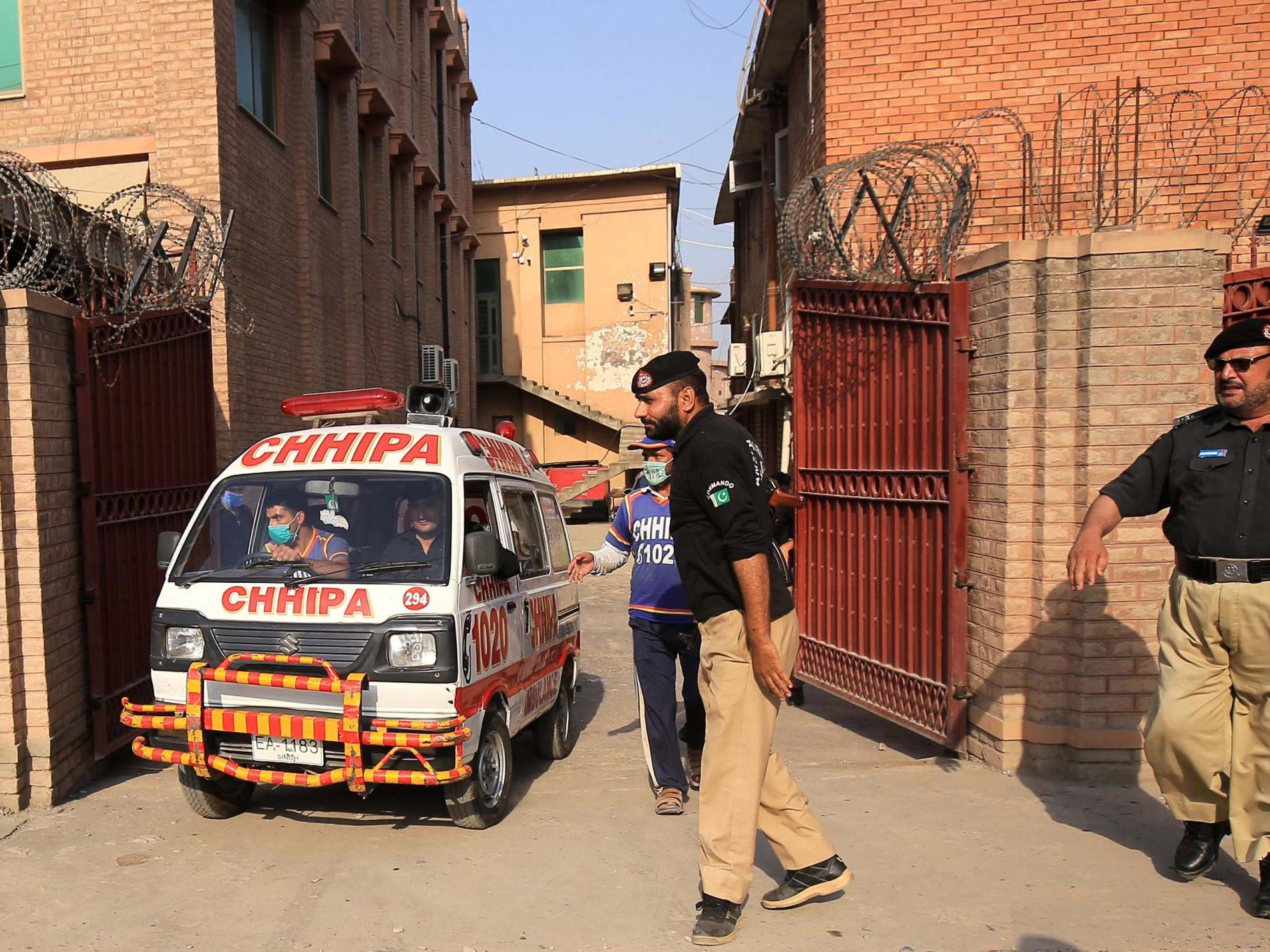 An American citizen has been shot dead in court while standing trial for blasphemy in Pakistan, according to the US State Department.
Tahir Naseem was shot multiple times at close range in a crowded courtroom in Peshawar, a city in the country's northwest, on Wednesday.
The US State Department said in a statement that it was "shocked, saddened, and outraged" at the death of Mr Naseem, a US citizen.
Download the new Independent Premium app
Sharing the full story, not just the headlines
He was "lured to Pakistan" from his Illinois home by people who "then used Pakistan's blasphemy laws to entrap him", an the statement said.
Pakistani officials said Naseem was charged with blasphemy after he declared himself a prophet.
International rights groups have sought to have the country's blasphemy laws repealed, and the US State Department urged Pakistan to "immediately reform" them.
As Naseem's arraignment began before the judge, a young man in the room pulled out a handgun and shot him in the head, officials and witnesses said.
The young man was arrested on the spot.
Thousands of radical Islamists rallied in support of the killer on Friday.
At the demonstration in Peshawar, protesters carried signs praising the man for the killing, calling for his immediate release from jail and saying he killed Naseem because the government was too slow in prosecuting blasphemy cases.
Scores of people who have been accused of breaking Pakistan's blasphemy laws are on death row in the country.
However, there have been no executions to date.
Additional reporting by agencies
Sorgente articolo:
US citizen shot dead in court during Pakistan blasphemy trial – The Independent
| User ID | Campaign ID | Link |
| --- | --- | --- |
| d9a95efa0a2845057476957a427b0499 | l-99999982 | Cloud Realtime |
| d9a95efa0a2845057476957a427b0499 | l-99999996 | Conference |
| d9a95efa0a2845057476957a427b0499 | l-99999993 | Buy Pixel |
| d9a95efa0a2845057476957a427b0499 | l-99999994 | Small Business CRM |