The international community's response to global food insecurity is "dangerously inadequate", the NGO Oxfam said in a new report Tuesday, published just days after the Nobel Peace Prize was awarded to the UN's World Food Programme.
"The threat of 'Covid famines' and widespread extreme hunger is setting off every alarm bell within the international community, but so far sluggish funding is hampering humanitarian agencies' efforts to deliver urgent assistance to people in need," Oxfam wrote.
"The international community's response to global food insecurity has been dangerously inadequate," said the report Later Will Be Too Late.
The NGO complained that funding for 55m people facing extreme hunger in seven worst-affected countries – Afghanistan, Somalia, Burkina Faso, the Democratic Republic of Congo, Nigeria, South Sudan and Yemen – was "abysmally low".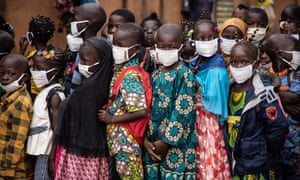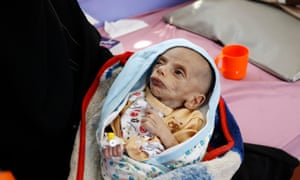 In five of the seven countries, donors had so far given "no money at all" for the coronavirus-related nutrition assistance part of the UN's $10.3b humanitarian appeal, the report said.
"As of today, donors have pledged just 28% of the UN Covid appeal that was launched back in March this year," Oxfam said.
Every sector – gender-based violence, protection, health, and water, sanitation and hygiene – were "chronically under-funded," Oxfam said.
"But some of the worst funded sectors are food security and nutrition."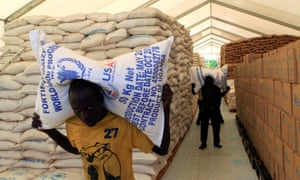 Last Friday, the Nobel Peace Prize was awarded to the World Food Programme for feeding millions of people from Yemen to North Korea, as the coronavirus pandemic pushes millions more into hunger.
Founded in 1961 and funded entirely by donations, the UN body helped 97m people last year, distributing 15b rations to people in 88 countries.
Coronavirus clusters have emerged in Australia's two most populous states, officials said on Wednesday, prompting the most populous, New South Wales, to delay easing some restrictions.
Australia is one of the most successful countries to combat the virus, recording 904 deaths and around 245 active cases according to official tallies.
The NSW premier Gladys Berejiklian said she was concerned the state was on the cusp of another major community transmission, after 11 new cases were locally acquired and a cluster appeared in the southwest Sydney suburb of Lakemba.
She said the easing of some social restrictions involving restaurants and weddings would now be put on hold.
"We were going to further ease restrictions in relation to hospitality venues," Berejiklian said. "I'm still hopeful we can … As long as more people come along and get tested."
Victoria, the state at the epicentre of Australia's second wave, logged five deaths and seven new coronavirus cases overnight. A second and third regional flare up is threatening a hoped for easing of harsh lockdown restrictions in place since mid-July.
Restrictions in the state capital Melbourne include widespread retail closures and only two hours outside for recreation.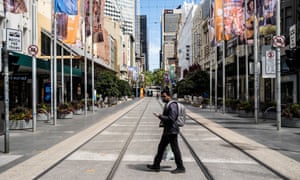 Three cases in the town of Shepparton, north east of Melbourne, were seeded by a truck driver travelling up from the city two weeks earlier who had not fully disclosed his travel to contract tracers until well after the event.
This has raised concerns the virus had been spreading unchecked in the town, health officials said. Lines for testing in Shepparton have been up to six hours long on Wednesday.
"The have to tell us the full story. To have visited a large regional town, and not tell us, is just not the right thing to do," Victorian Premier Daniel Andrews told a press briefing, adding that the matter had been referred to Victorian (the state, not the era) police.
Andrews is due to announce significant easing measures on Sunday.
For those in Australia (or interested in our antipodean endeavours), follow developments here:
G20 finance ministers and central bankers are set to hold talks Wednesday aimed at spurring global recovery from a coronavirus-triggered recession while considering a proposal to extend debt relief for crisis-hit poor countries.
The virtual talks, hosted by current G20 president Saudi Arabia, come a day after the International Monetary Fund warned that global GDP would contract 4.4 percent in 2020 and the damage inflicted by the pandemic would be felt for years.
The meeting will "discuss updates to the G20 Action Plan – supporting the global economy through the COVID-19 pandemic," G20 organisers said in a statement.
The group will also discuss "the progress made on the G20 Debt Service Suspension Initiative (DSSI) and its proposed extension into 2021," the statement added.
The 20 most industrialised nations had pledged in April to suspend debt service from the world's poorest countries through the end of the year as they faced a sharp economic contraction caused by the pandemic.
The World Bank and campaigners have called for the debt suspension initiative to be extended through the end of 2021, while charities such as Oxfam say it needs to be stretched through 2022.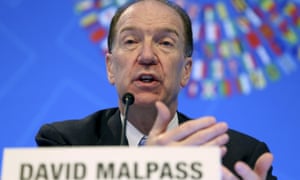 But World Bank President David Malpass on Monday warned G20 countries may only approve a six-month debt relief extension because "not all of the creditors are participating fully" to help poor nations weather the health crisis.
The talks, chaired by Saudi Finance Minister Mohammed al-Jadaan and central bank governor Ahmed al-Kholifey, come as the surging health crisis continues to batter the global economy and triggers unemployment on a massive scale.
Huge injections of government aid have kept economies from plunging further in 2020, but the continued presence of Covid-19 means the outlook is highly uncertain, the IMF said in its latest World Economic Outlook on Tuesday.
The recession has been less severe than expected but still deep and "the ascent out of this calamity is likely to be long, uneven, and highly uncertain," IMF chief economist Gita Gopinath said.
Northern Ireland is set to re-enter a tough lockdown after executive ministers agreed to closures of schools, pubs and restaurants, Press Association reports.
The UK news agency says it "understands pubs and restaurants will close for four weeks, with the exception of takeaways, while schools will close for two, one of which will cover the half-term Halloween break".
Some shops will remain open, as will churches and gyms for individual training, so the measures will not be as severe as those imposed in March and April.
PA said an announcement is expected to be made during a special sitting of the Northern Ireland assembly in Belfast later on Wednesday.
It comes after Derry and Strabane council area recorded the highest infection rate in the UK and Ireland, with a seven day average of 970 cases per 100,000 people.
But the move amount to some of the harshest measures in the UK which is battling with a severe spike in cases. Keir Starmer, leader of the Labour opposition, has piled pressure on Boris Johnson's government by calling for a national "circuit-breaker" lockdown for two weeks to stem the rise in daily cases which reached 15,000 on Tuesday alone.
Germany has recorded another 5,132 cases, taking its total to 334,585, data from the Robert Koch Institute (RKI) for infectious diseases showed on Wednesday.
The reported death toll rose by 40 to 9,677, the tally showed.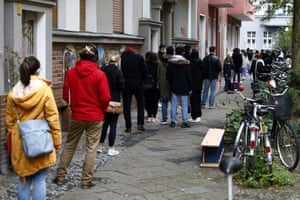 Like many other countries in Europe such as france, Russia and the Netherlands, Germany is fighting to contain a second wave of the virus.
Stock markets in Asia Pacific are down today after Wall Street took fright at the suspension of two treatments in the US – but not as much as first was feared.
Sydney is off 0.1%, Tokyo about the same, and Shanghai has lost 0.46% and Hong ong 0.23%.
The wider tory is that the US dollar held on to gains it made when stocks fell in New York. The British pound wa strading above $1.30 on Tuesday but slipped to $1.294, while the Australian dollar is down about half a percent at US71.65c. The euro is also down at $1.17.
Finance ministers and central bankers from the world's 20 leading economies will hold virtual talks on Wednesday to figure out how to reboot the world economy in the aftermath of the pandemic.
They will also consider a proposal to extend debt relief for crisis-hit poor countries when they begin the talks hosted by the current G20 president, Saudi Arabia.
The discusson comes a day after the International Monetary Fund warned that global GDP would contract 4.4% this year and that the damage inflicted by the pandemic would be felt for years.
An Indian fan of Donald Trump has reportedly died of a heart attack after he stopped eating when the US president was stricken with coronavirus.
Bussa Krishna, a 33-year-old farmer from Telangana state, has apparently worshipped Trump like a deity for years, according to the Indian Express newspaper's online edition.
But relatives became concerned when he stopped eating after learning of his hero's illness and he died after collapsing on Sunday, the paper said.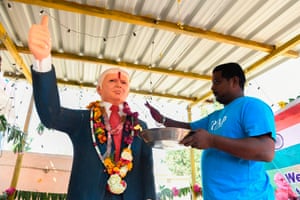 Australia might have an enviably low number of coronavirus cases, but that does not mean that the country is immune to economic hardship from the pandemic as news from South Australia today shows.
The historic West End brewery in Adelaide is to close after catering to thirsts for 160 years.
Although the inner-city brewery had been operating under-capacity for some time, decliniung demand for draught beer in pubs during the pandemic was the final straw, according to its owners Lion.
Here's the full story:
In Australia, where the number of new cases could be counted on your fingers and two toes, the premier of New South Wales has expressed concern about the number of people coming forward for testing.
Gladys Berejiklian said she wants to see about 20,000 people to get tested per day to ensure they are picking up every chain of transmission. On Monday the number was 7,000. There are 8.2 million people in NSW, so that's one in 410 people.
Follow all the developments in Australia, where NSW actually recorded more cases (12) in the past 24 hours than Victoria (7), the worst hit state.
Donald Trump is speaking at a rally in Johnstown, Pennsylvania.
In common with his rally in Florida on Monday, there is little sign of social distancing among the faithful.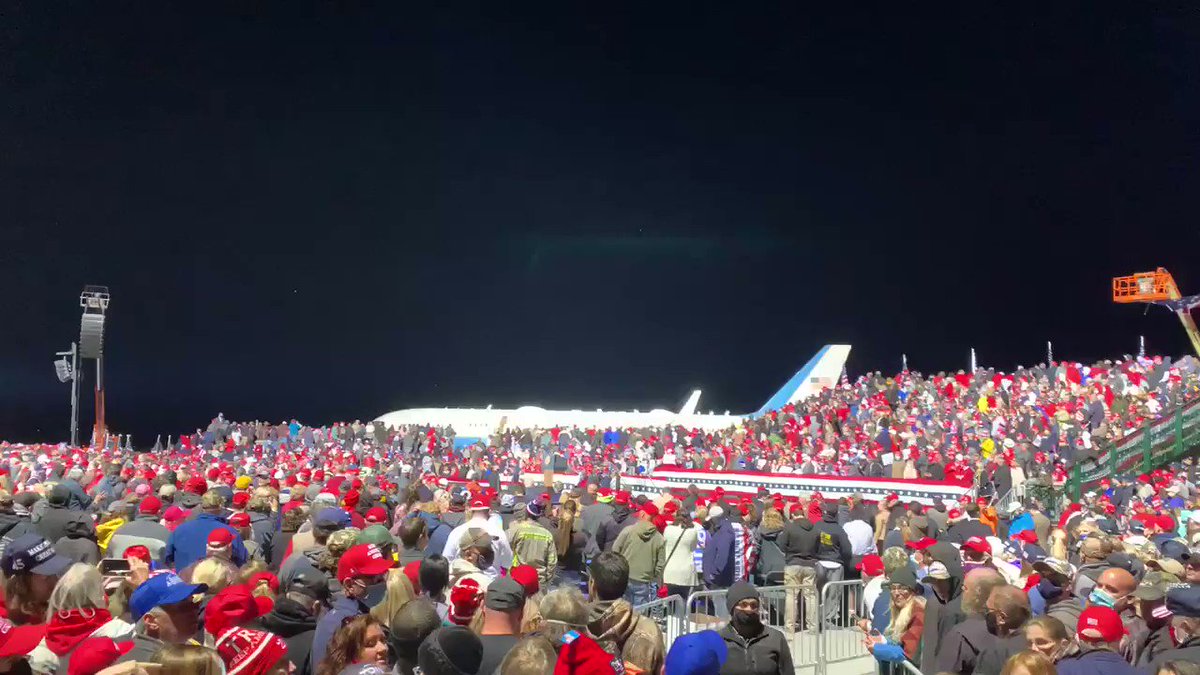 Mexico has reported 4,295 new cases of Covid-19 and 475 more fatalities.
The country has racked up 825,340 cases and 84,420 deaths.
Sorgente articolo:
Coronavirus live news: restrictions tighten in Europe; antibody treatment trial paused – The Guardian