The chief executives of the largest US airlines have made a fresh plea for US government funding to meet the logistical challenges of distributing a Covid-19 vaccine, according to a letter to Congressional leaders sent on Wednesday.
Reuters reports that the letter was sent by the main industry lobby Airlines for America and signed by the heads of the top seven US airlines.
United Airlines announced last week that it has set up a Covid vaccine readiness task force to distribute the hoped-for treatments being developed by Pfizer/BioNtech and Moderna.
The aviation industry has been hard hit by coronavirus and has benefited from the US government's Covid recovery package.
In Australia, the government in Victoria has closed its border with South Australia as the latter state wrestles with an outbreak of the virus. South Australia has not recorded any new cases today but has gone into a six-day lockdown to contain an outbreak of 22 cases in the capital, Adelaide.
Follow the full story at our live blog on Australian news here.
All restaurants and bars in the US state of Minnesota must to halt in-person dining, fitness and entertainment centers are to close and youth sports will be cancelled for four weeks governor Tim Walz said on Wednesday night.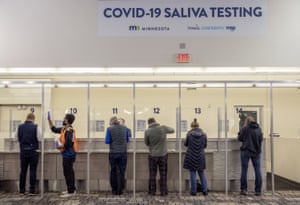 The order, which begins on Saturday, comes as the state saw 67 Covid-19 deaths on Wednesday, the most since the pandemic began, according to the state's health department. Walz said hospital capacity was being "pushed to the brink".
Walz, a Democrat, has already mandated the wearing of masks in public indoor places.
As we noted two posts ago, there is a deep divide among states with some Republican states still holding back on introducing tougher measures to stop the spread of Covid.
In Oklahoma, Republican governor Kevin Stitt has mandated mask-wearing in public buildings but some critics said other measures such as bringing forward the closing time of bars to 11pm did not go far enough.
Mexico's health ministry has reported 3,918 new confirmed coronavirus infections in the country and 502 deaths as of Wednesday, bringing the official totals to 1,015,071 cases and 99,528 dead.
Some US states have started to introduce measures such as mandatory mask-wearing to contain the spread of Covid-19, despite longstanding scepticism.
But in South Dakota, the Republican governor, Kristin Noem, is sticking to her guns and has said that mandating face coverings had been in place for weeks in Wisconsin or Wyoming but both had a higher rate of spread than South Dakota, she claimed.
It's another slightly sticky day on financial markets with investor concerns about the continuing spread of Covid-19 trumping increasingly promising news about a vaccine.
Shares fell in Asia Pacific in early trade on Thursday morning. In Sydney the ASX200 was off 0.5% while in Tokyo stocks were off 0.4% and the Kospi in Seoul was down 0.25%. They followed similar losses on the S&P500 and Dow Jones in Wall Street on Wednesday.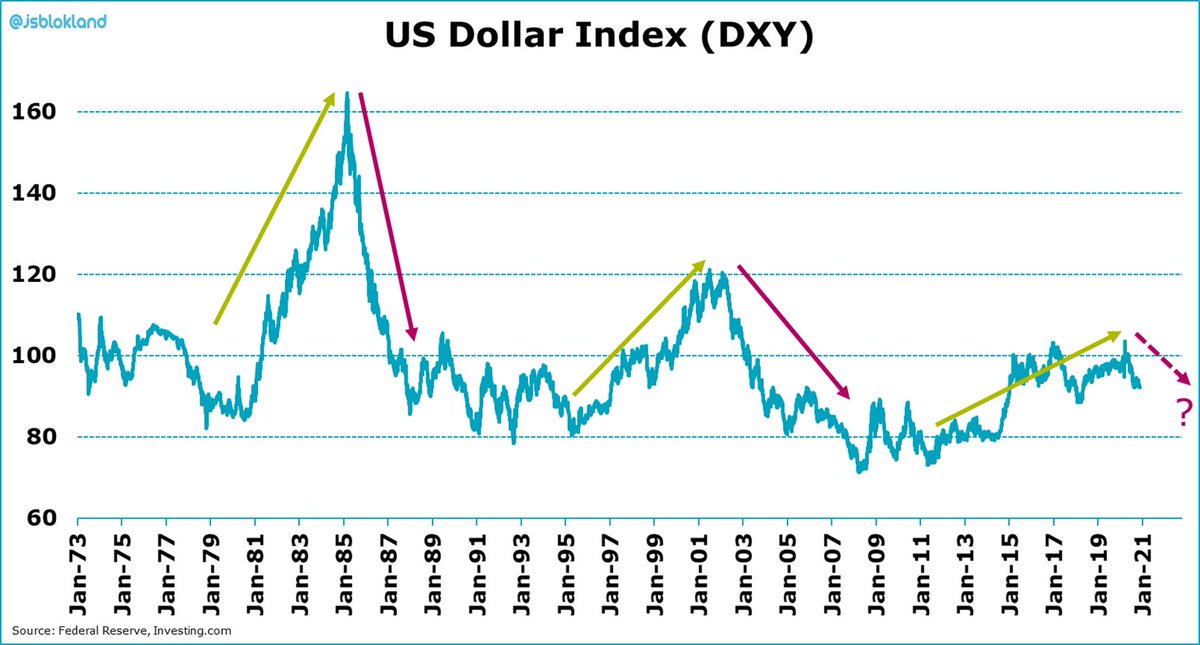 The US dollar index against a basket of other currencies is down about 0.2% for the week and, at 92.549, is less than 1% above a two-year low hit in September. Investors still seem to think that the US Federal Reserve will have to come up with more monetary stimulus to help the US pout of the pandemic-induced recession.
"Central bankers continue to offer promises of almost endlessly easy money," Societe Generale currency strategist Kit Juckes told reuters. "That, when US Covid infection rates are causing enough concern about growth prospects to offset vaccine news, has kept the dollar on the backfoot, even as equities soften."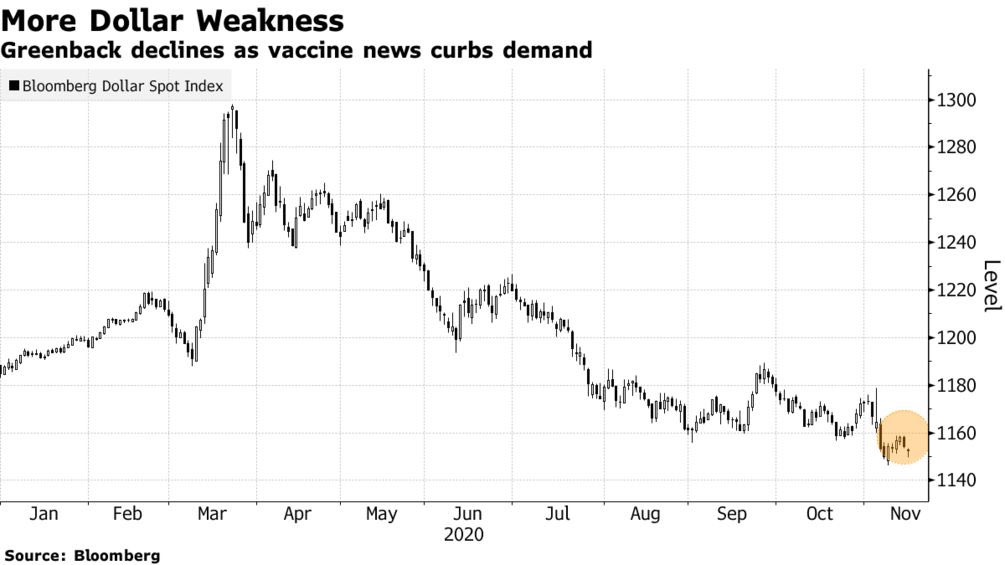 The virus crisis has made Londoners more disillusioned with city life than people in other major European centres, new research suggests.
A survey of over 5,000 residents across London, Paris, Madrid, Berlin and Milan by the engineering firm Arup showed that half of those questioned in the UK capital complained that amenities were too far away, the Press Association reports.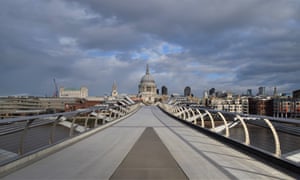 Arup's survey was based on the concept that city dwellers enjoy a better quality of life when essential facilities are within a 15-minute walking or cycling distance from home.
Londoners are furthest from this ideal, as on average, they live a 23-minute walk or cycle away from essential services, such as parks, grocery shops, schools, medical facilities, leisure centres, gyms and cafes, said the report.
Arup said the distance was just 13 minutes in Madrid and Milan and around 16 minutes in Berlin and Paris.
Londoners also have to travel the farthest to get to a park, field or playing area, compared with their European counterparts, the study indicated.
Three in five Londoners questioned said they have considered leaving the capital due to Covid-19, more than Paris (41%), Milan (39%), Madrid (37%) and Berlin (30%), said Arup.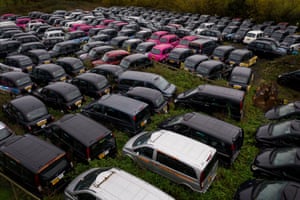 The list of countries that have kept the novel coronavirus pandemic from their borders has reduced by one more: Samoa has recorded its first positive test for Covid-19, writes Pacific editor Ben Doherty
In a national address broadcast on TV and radio across the country, prime minister Tuilaepa Sailele Malielegaoi announced that a sailor, who had returned from New Zealand on a repatriation flight, tested positive in a quarantine facility in the capital Apia. He has since been moved to an isolation ward at the Tupua Tamasese Motootua hospital.
"We now have one case, and [Samoa] will also be added to the countries of the world that have the coronavirus," the prime minister said.
"After four days [in quarantine] tests were conducted…. a sailor [tested positive] and he was immediately isolated."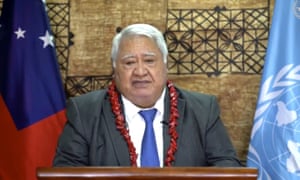 Malielegaoi called for calm.
"Let us keep the faith and wear masks and wash our hands as advised."
Seventeen Samoan sailors, who had been stranded at overseas ports, arrived on the Friday flight and have been in quarantine with nearly 300 other returning passengers.
Officials have started the contact tracing process of those who had been in contact with the man.
Samoa has only recently acquired a PCR machine to test for coronavirus. Previously, samples had to be sent to New Zealand and Australia.
Samoa's cabinet is scheduled to meet Thursday to consider further safety measures and potential restrictions, as well as to review the first repatriation flight from Los Angeles next week.
The Pacific is the least Covid-infected region on earth. The small and remote island nations and territories of Kiribati, Micronesia, Nauru, Palau, Tonga, Tuvalu, Cook Islands, Niue, Tokelau, Norfolk island and Pitcairn island are believed to be still free of the virus.
Despite the shocking landmark of 250,000 deaths reached in the US, there are some signs of hope that Republicans are realising that they must allow president-elect Joe Biden to work up his plans to tackle the pandemic despite Donald Trump's refusal to cooperate.
Ed Pilkington of our US staff has this analysis:
The United States is struggling to cope with the devastating spread of the virus. Fatalities related to Covid-19 have passed 250,000 within the last hour marking a terrible milstone for the nation.
Associated Press reports another grim figure showing that 77,000 people are in hospital in the US suffering from the virus. Many emergency wards have been set up, including one in the car park of a hospital in Reno, Nevada, as staff struggle to cope.
"We are depressed, disheartened and tired to the bone," Alison Johnson, director of critical care at Johnson City Medical Center in Tennessee, told AP.
In Idaho, doctors warned that hospitals may have to ration care.
"Never in my career did I think we would even contemplate the idea of rationing care in the United States of America," said Dr. Jim Souza, chief medical officer for St. Luke's Health System.
Morning/afternoon/evening everyone. I'm Martin Farrer and thanks for joining me for updates on the coronavirus pandemic.
The main development today is that deaths from Covid-19 have passed 250,000 in the United States. According to Johns Hopkins University, 250,029 Americans have now died of the virus and there have been 11,485,176 confirmed cases. There are now 77,000 people hospitalised with Covid in the US.
Pfizer vaccine reports 95% efficacy. Pfizer had reported that its coronavirus vaccine has an efficacy of 90% effective but new data has shown it is working even better, the firm said, and that it has passed its safety checks.
France has reported 28,383 new confirmed coronavirus cases, compared to 45,522 on Tuesday. The country has also reported a further 425 deaths compared to 428 yesterday.
South Australia enters six-day lockdown to contain an outbreak. Scott Morrison, the Australian PM, says no hotel quarantine system can be made "100% safe" after the disease escaped South Australia's isolation regime.
Italy has registers 753 deaths and 34,282 new infections. The critical threshold of Covid patients taking up 30% of intensive care has been exceeded in 17 Italian regions, according to figures on Wednesday. The central region of Abruzzo is the latest to be upgraded to a red zone as the situation deteriorates there, while doctors in the southern region of Puglia have asked for the region to also be upgraded.
Scottish police initial inquiry into MP over breaking lockdown rules. Police have handed the results of an initial investigation to prosecutors into whether MP Margaret Ferrier broke the law when she took a train from London to Glasgow after testing positive.
Switzerland intensive care beds at full capacity. The Swiss Society for Intensive Medicine said all of the 876 certified ICU beds were occupied, advising vulnerable people to write down in a will whether they would like to receive life support in the event of a severe illness.
Sorgente articolo:
Coronavirus live news: US hospitals stretched to limits; Pfizer seeks vaccine approval 'in days' – The Guardian