SHORT TERM FORECAST
TONIGHT: Becoming Cloudy. Low: 28.
MONDAY: Cloudy Morning. Sunny Afternoon. High: 38.
TUESDAY: Mostly Sunny. High: 40.
FORECAST SUMMARY
The weather's quiet this week.
But, we do start the workweek cloudy: it's a gray start to your Monday morning.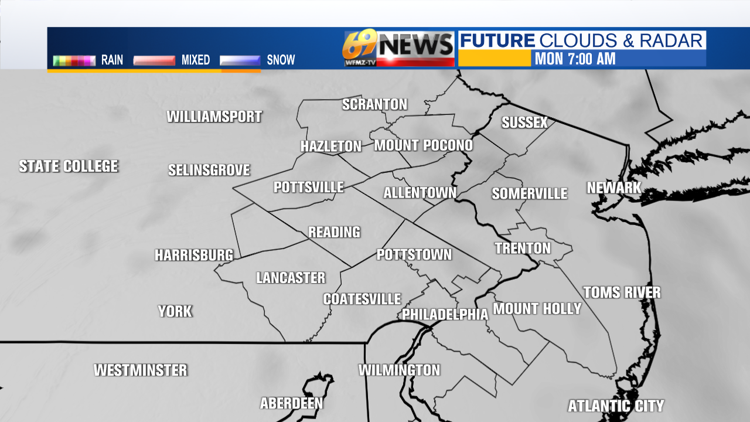 We'll start seeing some peeks of sun through the clouds at lunchtime, and then we get sunnier later in the afternoon.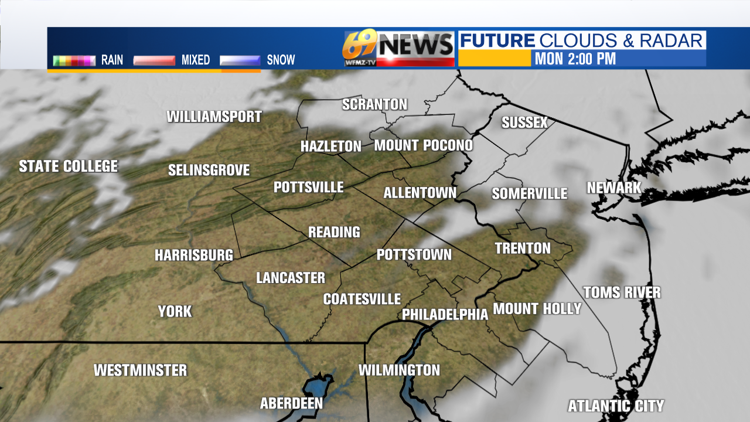 Look for a pretty sunset at 4:55 PM on Monday.
Because we're cloudy for half of the day, our highs will get stuck in the 30s on Monday.
Then, the skies clear Monday night, and we're sunny Tuesday, Wednesday, and Thursday.
Because we get a full day of sun on Tuesday, we'll go back into the 40s. Then, we're up to the mid 40s by Thursday.
"Milder" air comes up from the south to take us to those mid 40s. Air usually flows up from the south ahead of a cold front, and on Friday, we get that cold front.
As it passes Friday afternoon, we'll turn cloudy. The afternoon clouds knock our highs back to the low 40s.
It's a weak cold front, so we'll stay dry as it crosses.
Then, we're back in the 30s for the weekend as we feel the effects of the cold front.
On Saturday, we'll get cloudy again in the afternoon. These clouds are from lake effect. No, we're not getting snow. But, western and central PA will. By the time that air gets here, it will have dropped its snow. So, we just get the clouds, instead, Saturday afternoon.
It's pretty breezy on Friday and Saturday, so that'll add an extra chill to the air.
We start out breezy on Sunday, but lose the wind in the afternoon. Enjoy sunny skies all day.
On Monday of next week (Martin Luther King Jr. Day), it gets even colder. You just might say cold enough for snow…
Head's up: the future radars we use to forecast have a snowstorm in the forecast for the beginning of the Jan 18 workweek.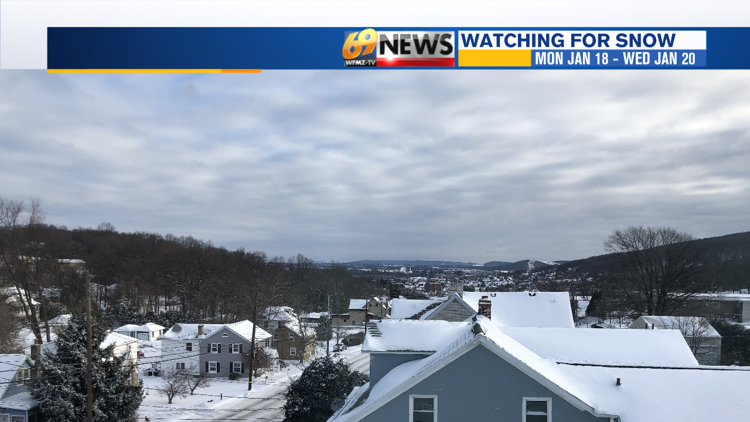 Too early to pinpoint a day (Jan 18-20) or if it'll even happen, but they've been consistent with a snowstorm in the forecast for the start of the workweek, next week. So, we'll keep an eye on this and let you know if it looks like a reality.
DETAILED FORECAST
TONIGHT
TOMORROW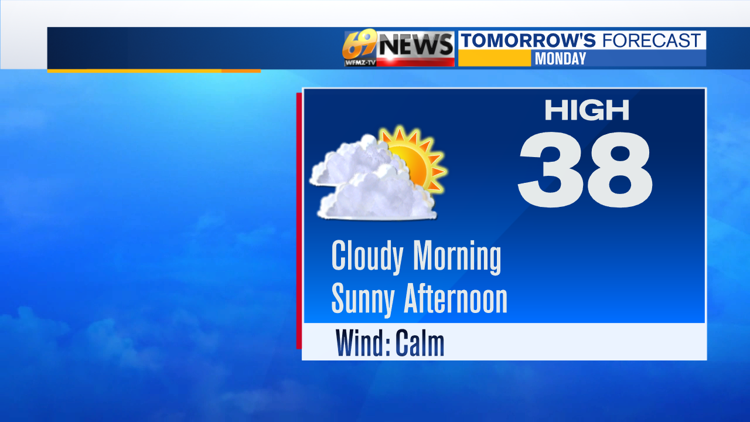 LOOKING AHEAD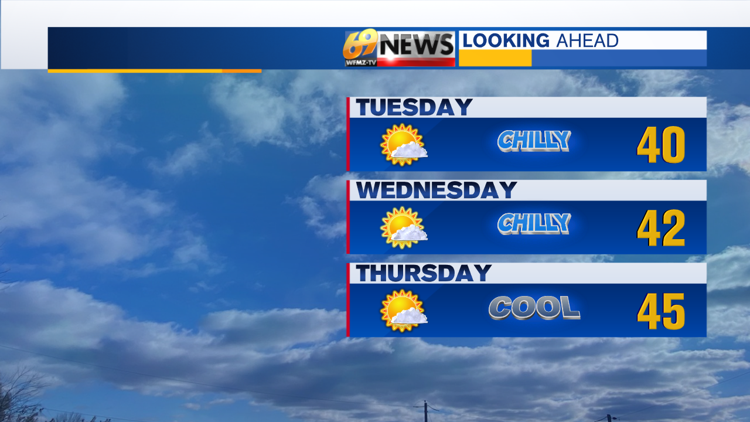 END OF THE WEEK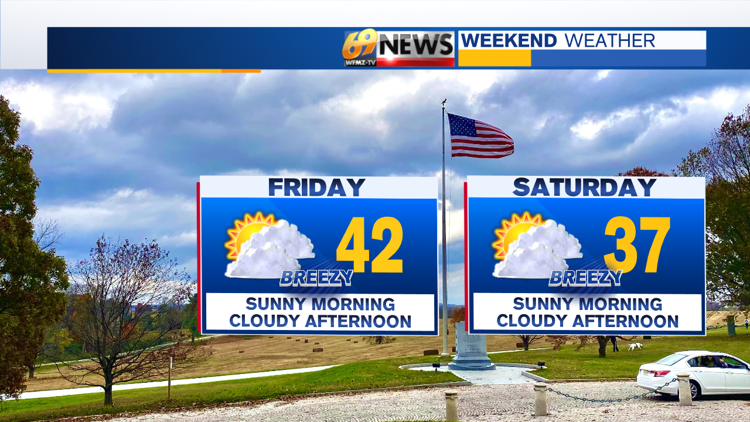 NEXT SUNDAY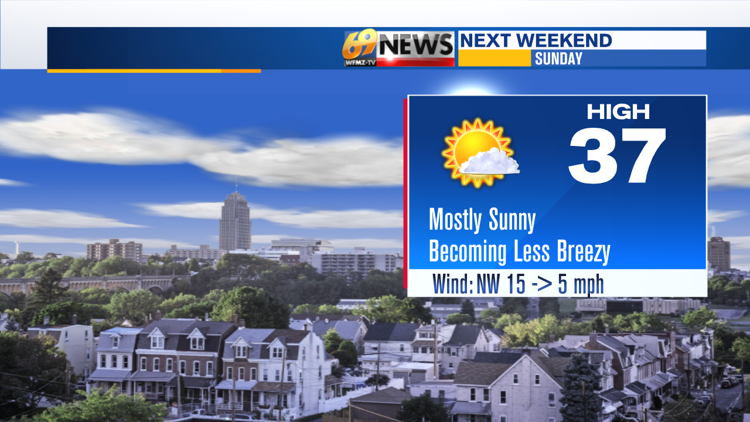 THE WEEK AHEAD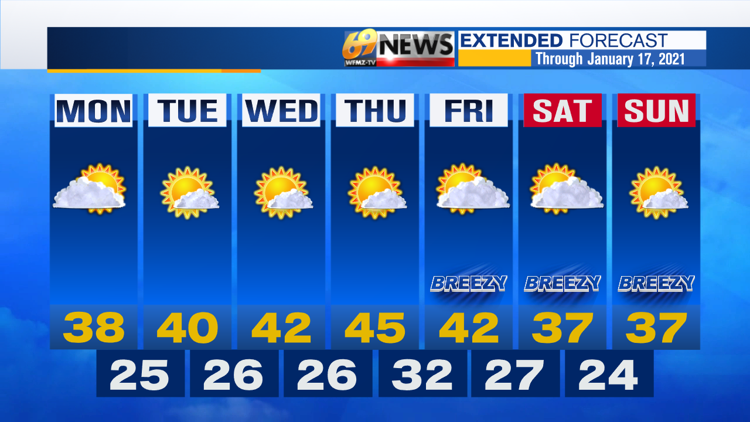 TRACK THE WEATHER:
Sorgente articolo:
The chilly weather continues all week | Weather | wfmz.com – WFMZ Allentown