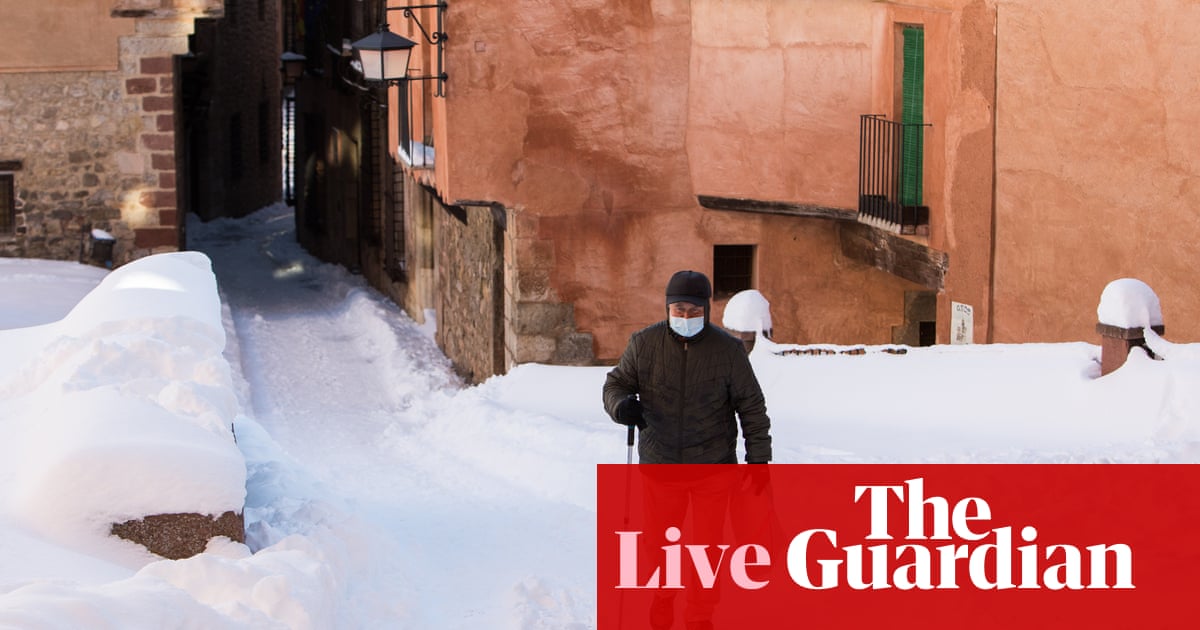 The boss of Unilever, one of the UK's biggest companies, has said his office workers will never return to their desks five days a week, in the latest indication that coronavirus will transform modern working life.
Alan Jope, chief executive of the consumer goods group, said the company will also encourage all of its employees to receive vaccinations against Covid-19, but will stop short of making jabs mandatory. Employees who opt not to be vaccinated, however, will face mandatory testing.
Jope said the company would look at different working patterns after it saw during the pandemic that it could adapt and make big changes far more quickly than previously thought.
Unilever, the third most valuable company on the London Stock Exchange, is the maker of brands including Dove soap, Ben & Jerry's ice cream and Marmite. It also owns Hellman's, Knorr, Lipton and Persil.
Hi everyone, this is Jessica Murray taking over the blog for the next few hours. Please do get in touch with any suggestions or comments.
Email: jessica.murray@theguardian.com
Twitter: @journojess_
Spain has recorded a record 38,869 new Covid cases over the past 24 hours, the government announced this evening, marking the highest single-day spike in infections since the pandemic began.
Between Tuesday and Wednesday, the number of cases logged by the health ministry rose from 2,137,220 to 2,176,089. There were also 195 deaths over the same period, while the number of cases per 100,000 people rose from 452 to 493.
The country's health minister, Salvador Illa, described the rise as "very worrying" and warned that the pressure on hospitals and their ICUs was building.
"I ask people to scrupulously respect the measures adopted by each autonomous region," said Illa. "It's the only way we have of controlling the virus."
Spain began vaccinating its population of almost 47 million people at the end of December. The central government has so far distributed 1,103,700 doses of the vaccine to the country's 17 self-governing regions, of which 581,638 have been administered.
I am posting on the Guardian's global feed, bringing you updates on coronavirus from around the world. Please get in touch to share news tips.
Twitter: @sloumarsh
Instagram: sarah_marsh_journalist
Email: sarah.marsh@theguardian.com
Sorgente articolo:
Coronavirus live news: Switzerland announces tough new restrictions; US reports record 4,327 deaths in one day – The Guardian