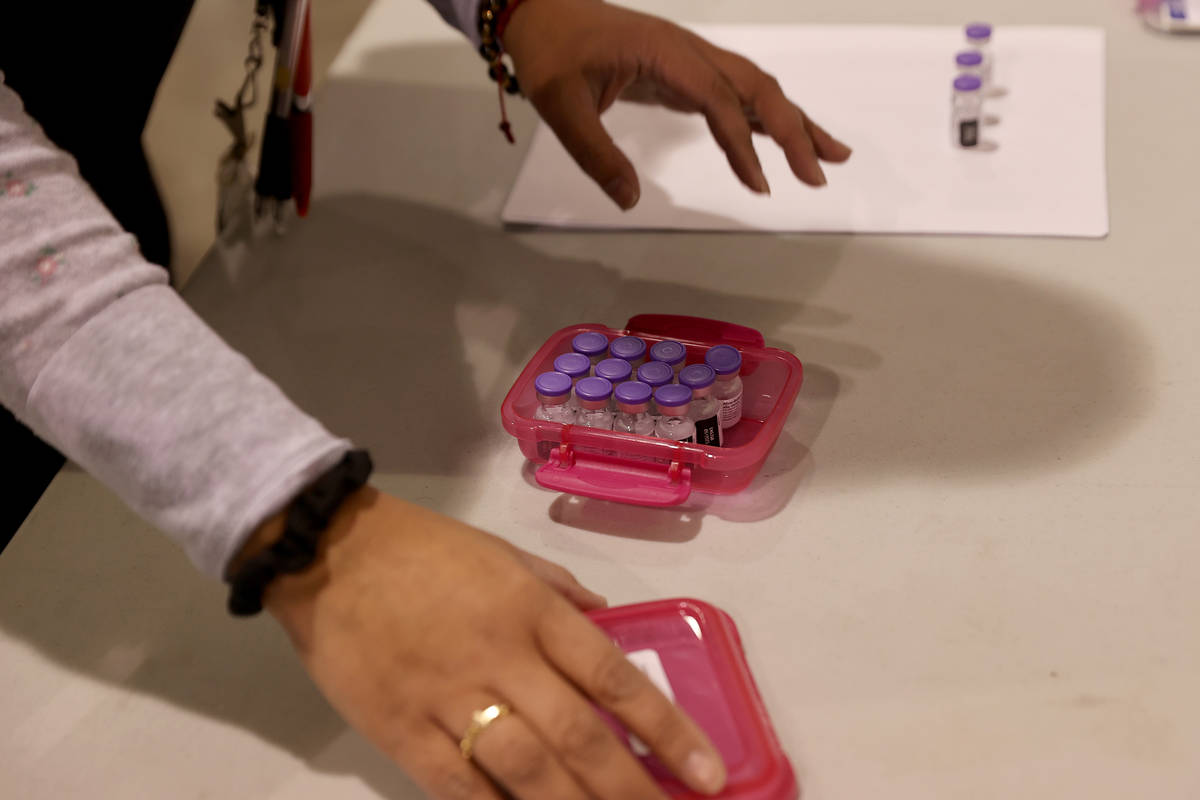 Nevada on Thursday reported 592 new coronavirus cases and 55 additional deaths.
New data from the Department of Health and Human Services posted to the state's coronavirus website brought cumulative totals to 286,387 cases and 4,637 deaths.
New cases were below the moving 14-day average of daily recorded cases, which dropped to 623. Fatalities were more than three times higher than the two-week moving daily average of 16.
Both the state and county health districts often redistribute data to better reflect the date of death or the onset of symptoms, so the trendlines can differ from daily reports.
State data shows that all four major disease metrics tracked by public health officials have been decreasing in recent weeks. The two-week moving average of new cases has decreased every day since Jan. 15, while the 14-day death average calculated by the state has fallen from a high of 39 on Jan. 11.
Data guide: COVID-19's impact on Nevada
The state's positivity rate, which essentially tracks the percentage of people tested for COVID-19 who are confirmed to have been infected, dropped to 14.3 percent — a 0.5-percentage-point decrease from the previous day. The rate has been falling steadily since peaking at 21.7 percent on Jan. 13.
As of Thursday, 756 people in Nevada were hospitalized with confirmed or suspected COVID-19 cases, 166 fewer than the previous day.
State officials have reported that hospitalization totals have decreased in recent weeks, especially in the northern region of the state.
Clark County on Thursday reported 506 new coronavirus cases and 52 additional deaths, according to data posted to the Southern Nevada Health District's coronavirus website. The updated figures brought cumulative totals in the county to 220,710 cases and 3,577 deaths.
The two-week positive rate for Clark County was 15.6 percent, 1.3 percentage points higher than the state's rate.
Contact Katelyn Newberg at knewberg@reviewjournal.com or 702-383-0240. Follow @k_newberg on Twitter.
Nevada vaccinations
■ Adult population: 2.39 million
■ Doses shipped to state: 533,800
■ People who received first dose only: 221,947
■ People who received both doses: 77,555
Sources: Centers for Disease Control, U.S. Census Bureau


Sorgente articolo:
New COVID-19 cases, positivity rate continue to fall in Nevada – Las Vegas Review-Journal