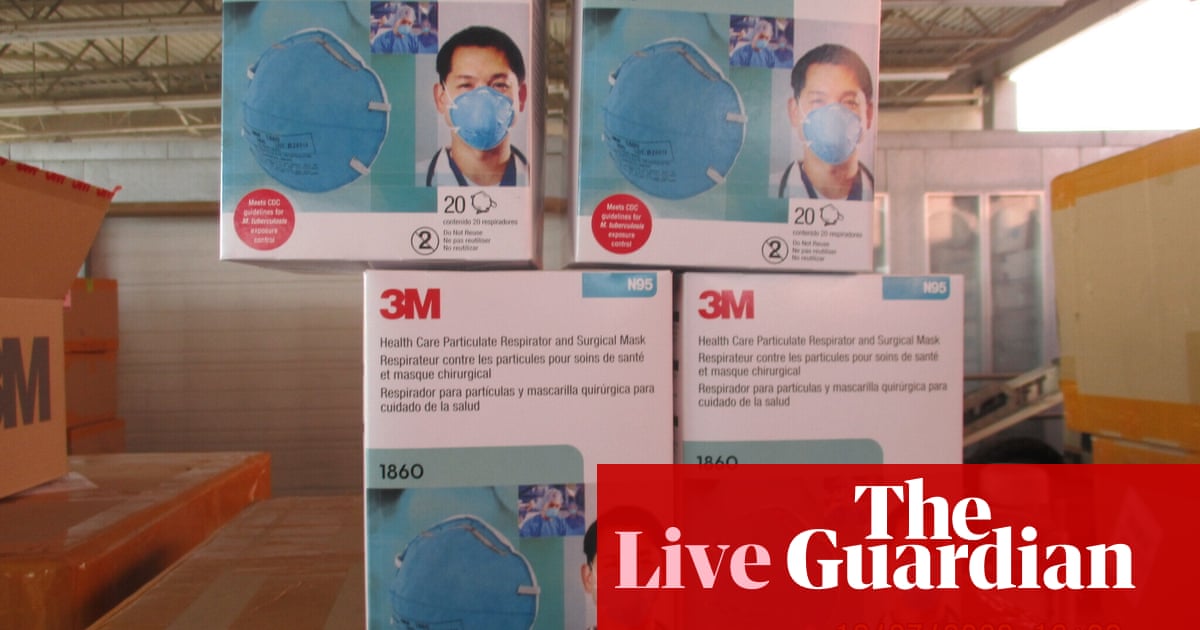 Australia will begin its first coronavirus vaccinations from Monday in about 240 aged care homes across more than 190 locations around the country.
The rollout will begin with the Pfizer/BioNTech vaccine, with the AstraZeneca/Oxford vaccine due to join the rollout from early March.
The federal health minister, Greg Hunt, said phase 1a of the vaccine rollout would include three priority groups, including aged care and disability residents and staff, quarantine and border workers, and frontline health workers.
Australia's Covid vaccine rollout: how will it happen and when can you get it?Read more
"Our frontline border and quarantine workers, and people living and working in residential aged and disability care facilities will be the first to receive their vaccines," he said:
The Covid pandemic has inspired a new generation of students to become nurses, with a third more applying to study the subject at university than last year, though professional leaders say the rise only brings numbers back to the level of five years ago.
Figures show that applications to enrol in nursing degrees have reached more than 60,000, a rebound after years of decline following the removal of government support for tuition fees and living costs.
Mike Adams, a director of the Royal College of Nursing, said the increase was still insufficient to fill tens of thousands of NHS nursing vacancies. "This starts by providing full tuition funding and living cost support to make sure none of these students are forced to leave because of financial pressures," he said.
Nursing is especially popular among mature students, where there was a 39% rise in applications. But there were increases in applications across all age groups in the UK, with a record 16,560 applications from 18-year-old school leavers, an increase of 27%:
New Zealand's birthrate dropped to its lowest ever level in 2020, well below the population replacement rate of 2.1.
According to Statistics New Zealand, the country's total fertility rate dropped to 1.61 births per woman of child-bearing age (15–49 years), the latest fall in a decade-old trend.
Most babies registered in 2020 were conceived before New Zealand moved to Covid-19 lockdown on 25 March last year, said Hamish Slack at Statistics NZ.
"Fertility rates in New Zealand were relatively stable between 1980 and 2012, but have generally decreased since then," said Slack. "Since 2013, the number of women of reproductive age has increased by 11% and the number of births has decreased by 2%."
In 2020, there were 57,753 live births registered in New Zealand, down 2,064 (3%) from the previous year:
Sewing machinists and others with jobs in garment factories have among the highest rate of coronavirus deaths among working women in the UK, according to an analysis by the Office for National Statistics.
Twenty-one Covid-19 deaths among women aged between 20 and 64 in the "assemblers and routine operatives" category were registered between 9 March and 28 December 2020, giving the group a death rate of 39 per 100,000 women.
The analysis, published in January and now highlighted by the campaign group Labour Behind the Label (LBL), found that sewing machinists as a subgroup had the highest fatality rate among women of any group, at about 65 deaths per 100,000 – although with 14 deaths recorded, the ONS cautions that the small size of the underlying group makes that calculation less reliable, and the rate may be as low as 35 or as high as 110 per 100,000.
The central estimate for sewing machinists is almost four times the overall rate of deaths among women in the UK, of about 17 per 100,000:
Sorgente articolo:
Coronavirus live news: Pfizer says vaccine offers two-thirds less protection from South African variant – The Guardian