He may be his country's top diplomat, but Russia's foreign minister Sergei Lavrov chose to display some decidedly undiplomatic language on his mask which appeared to deride coronavirus restrictions.
In an image widely shared on social media, Lavrov was pictured next to the Lijiang River in southeastern China, sporting a black covering with white letters that read "FCKNG QRNTN" in English.
The government mouthpiece newspaper Rossiyskaya Gazeta reported that Lavrov, who had turned 71 on Sunday, had been given the mask as a birthday present.
"The mask jokingly describes the attitude towards the quarantine measures introduced around the world due to the coronavirus pandemic," the paper said.
The Russian foreign ministry posted a TikTok video of Lavrov in the mask, adding the message: "The pool's journalists presented S.V. (Sergei Viktorovich) Lavrov with a mask. Both the mask and the inscription suit the minister just right."
He later wore a different mask that had no slogan on it when he met his Chinese counterpart Wang Yi.
Newsweek has contacted Russia's foreign ministry for comment.
Although it has the world's fourth largest caseload, Russia has largely rejected returning to the lockdown measures it imposed last year, when during the pandemic, President Vladimir Putin delegated COVID responsibilities to regional governors.
Last week, Putin appeared before tens of thousands of people who had gathered for a concert and show at Luzhniki Stadium to mark the seventh anniversary of Russia's seizure of Ukraine's Crimea region. Most of those present were not wearing masks and ignored social-distancing requirements, Radio Free Europe reported.
Anatoly Altshtein, an epidemiologist at Moscow's Gamaleya Institute of Epidemiology and Microbiology told the Echo Moskvy radio station that the event could lead to a spike in coronavirus infections in the Russian capital.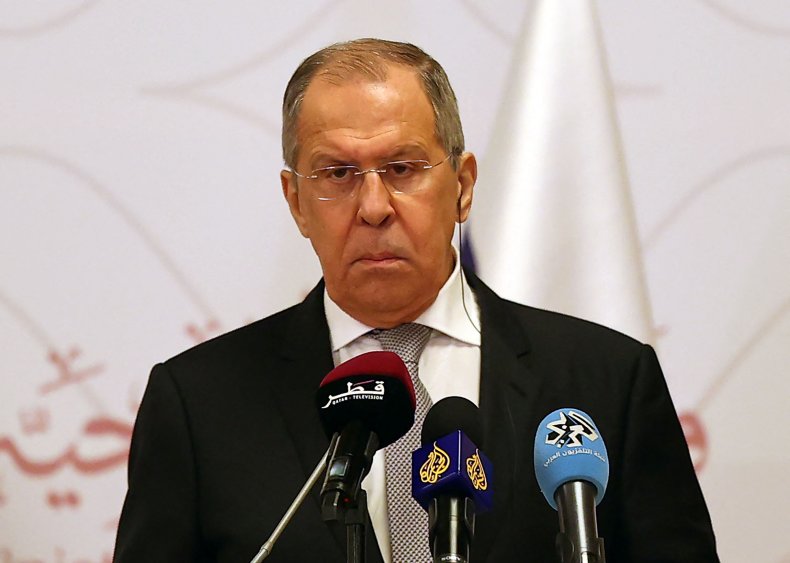 Several months on from the start of widespread vaccination, Putin said he would get a COVID shot on Tuesday. A survey by the independent pollster the Levada Center earlier this month found that Russians are becoming more reluctant to get the Sputnik V vaccine that Russia has developed.
Meanwhile, Lavrov held talks with his Chinese counterpart this week as Beijing and Moscow face deteriorating ties with Washington. Russia and China called for a U.N Security Council summit to iron out their differences.
"We noted the destructive nature of U.S. intentions, relying on the military-political alliances of the Cold War era and creating new closed alliances in the same spirit, to undermine the U.N.-centred international legal architecture," Lavrov said, according to Reuters.
The graphic below provided by Statista outlines the countries with the highest rate of COVID vaccination.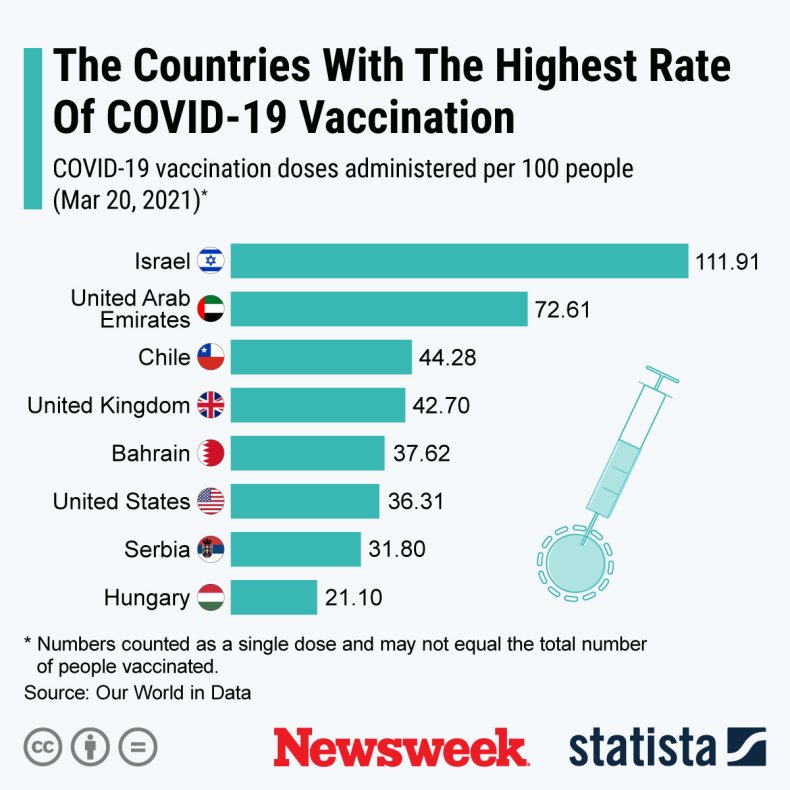 Sorgente articolo:
Russia's Sergei Lavrov Wears Profanity-Laced COVID Mask on China Trip – Newsweek