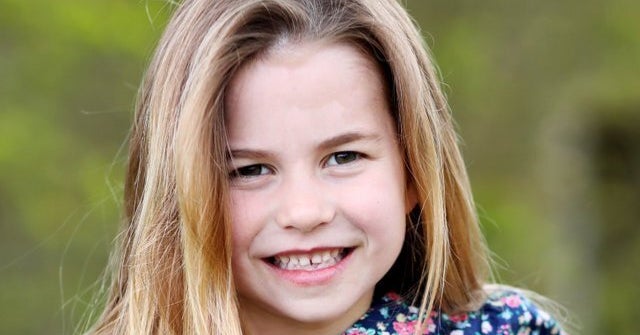 Prince William and Kate Middleton, aka the Duke and Duchess of Cambridge, have released a new photo of their daughter Princess Charlotte to mark her 6th birthday.
Like most of the pictures of the Cambridge children that are shared with the press, the photo was taken by Kate earlier this weekend at the family's home in Norfolk, Anmer Hall.
Charlotte appears to be standing on a swing in the image, and the photo's background indicates that it's possibly the same swing from a photo the Cambridges shared in June to mark William's 38th birthday.
Charlotte is the second of the royal couple's three children and their only daughter. She was born on May 2, 2015, and named Charlotte Elizabeth Diana in tribute to her great-grandmother the Queen and paternal grandmother, Princess Diana.
Last year, Charlotte's birthday images — also taken by her mother — showed the little princess delivering homemade pasta and other food items to high-risk people self-isolating due to the coronavirus pandemic.
William and Kate recently released a previously-unseen photo showing their family — then only a family of four — with the Queen and Prince Philip, Duke of Edinburgh.
The image was shared along with other family snapshots to honor Philip, who died Apr. 9 at the age of 99.
On Thursday, William and Kate released an intimate family video, featuring the duke and duchess playing with their children, to celebrate their 10th wedding anniversary.
Sorgente articolo:
The Royal Family Released A New Photo Of Princess Charlotte For Her Birthday – BuzzFeed News