Try our free app!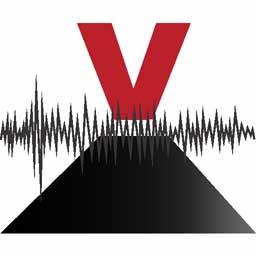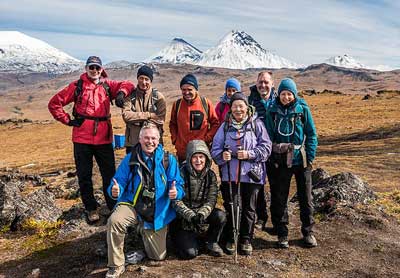 Our expert volcanologists and photographers offer unique travel experiences: volcano expeditions, photo tours, and relaxed walking & study tours.
Guaranteed tours
: spaces available / : guaranteed / : few spaces left / : booked out
Mon, 3 May 2021, 08:18
08:18 AM | BY: MARTIN
Lava fountains, about 300 m tall, pulsated at regular intervals of 7 to 10 minutes (image: @gislio/twitter)
A spectacular footage of tonight's lava fountains visible from Iceland's capital – Reykjavík can be seen in the attached video below.

Previous news
The effusive eruption of the volcano continues from all fissure vents. The activity continued at stable levels over the past days until it began to fluctuate yesterday. … read all
The University of Iceland's Institute of Earth Sciences published the latest lava volume, lava flow area and lava flow discharge rate data of the current eruption site as a flight observation was realized yesterday. … read all
The eruption from Fagradalsfjall continues with little changes overall and no signs of stopping any time soon. Fluid lava is being erupted from several vents along 3 fissure segments, and slowly forms growing shields piling up in the valley floors. … read all
The University of Iceland's Institute of Earth Sciences reported a summary of eruption parameters documented since March 19, since the eruption at Fagradalsfjall one month ago. The parameters showed lava flow discharge rate, lava area, lava volume, rock geochemistry and volcanic gases. The graph below depicts an overview of the results. … read all
The effusive eruption of the volcano continues. … read all
Support us – Help us upgrade our services!
We truly love working to bring you the latest volcano and earthquake data from around the world. Maintaining our website and our free apps does require, however, considerable time and resources.
We need financing to increase hard- and software capacity as well as support our editor team. We're aiming to achieve uninterrupted service wherever an earthquake or volcano eruption unfolds, and your donations can make it happen! Every donation will be highly appreciated. If you find the information useful and would like to support our team in integrating further features, write great content, and in upgrading our soft- and hardware, please make a donation (PayPal or Online credit card payment).
Planned features:
Weather reports
Tsunami alerts
Design upgrades
Faster responsiveness
Thanks to your past donations, these features have been added recently:
Earthquake archive from 1900 onwards
Additional seismic data sources
Improved content in English
Download and Upgrade the Volcanoes & Earthquakes app to get one of the fastest seismic and volcano alerts online:
Android | IOS
Thank you!
Sorgente articolo:
Fagradalsfjall volcano update: stunning video of lava fountains – VolcanoDiscovery
| User ID | Campaign ID | Link |
| --- | --- | --- |
| d9a95efa0a2845057476957a427b0499 | l-99999982 | Cloud Realtime |
| d9a95efa0a2845057476957a427b0499 | l-99999979 | Fiasconaro |
| d9a95efa0a2845057476957a427b0499 | l-99999993 | Buy Pixel |
| d9a95efa0a2845057476957a427b0499 | l-99999984 | Cloudrealtime |