With nine children and one grandchild, life was hard for Mona Liza Vito and her family even before the pandemic.
Vito used to work long hours peeling sacks of garlic, making about $2 a day, while her husband worked as a day laborer in construction. But now their work has dried up, a casualty of an economic downturn in the Philippines after multiple coronavirus lockdowns. And trying to feed so many mouths has become a daily struggle for survival.
"We don't have anything for my children's food, for our daily expenses," Vito said. "Sometimes, at night, we don't have anything to eat, we can only wait for the next day."
Vito lives in Baseco Compound, one of the poorest areas of Manila, where almost 60,000 people are crammed onto a patch of reclaimed land in the capital's port area. The sprawling settlement relies almost exclusively on the economic activity around the dock — most of which has ground to a halt. And the lockdowns have included bans on fishing in the sea, a lifeline for many.
"If they don't catch fish, there is nothing to eat. Some just live on burnt rice and salt with water," said Nadja de Vera, Project Coordinator of local organization, Tulong Anakpawis. "It remains shocking with the amount of poverty here."
The Philippines was one of Asia's poorest countries even before the pandemic. Towards the end of 2020, nearly a quarter of Filipinos were living in poverty, surviving on about $3 a day, according to the World Bank.
More than 3 million children in the Philippines have stunted growth, and 618,000 children are classed as "wasted" — defined by the World Health Organization as low weight for height, which usually occurs due to lack of adequate food or prolonged illnesses. That's among the highest rates in the world — and the figures were recorded before the most recent lockdown that started in March.
Desperate to avoid more lockdowns and kickstart the faltering economy, the government is now pinning its hopes on vaccines.
But while health experts say vaccination is a crucial tool in bringing an end to the pandemic, many Filipinos are skeptical, and vaccination take-up remains dangerously low.
Read the full story: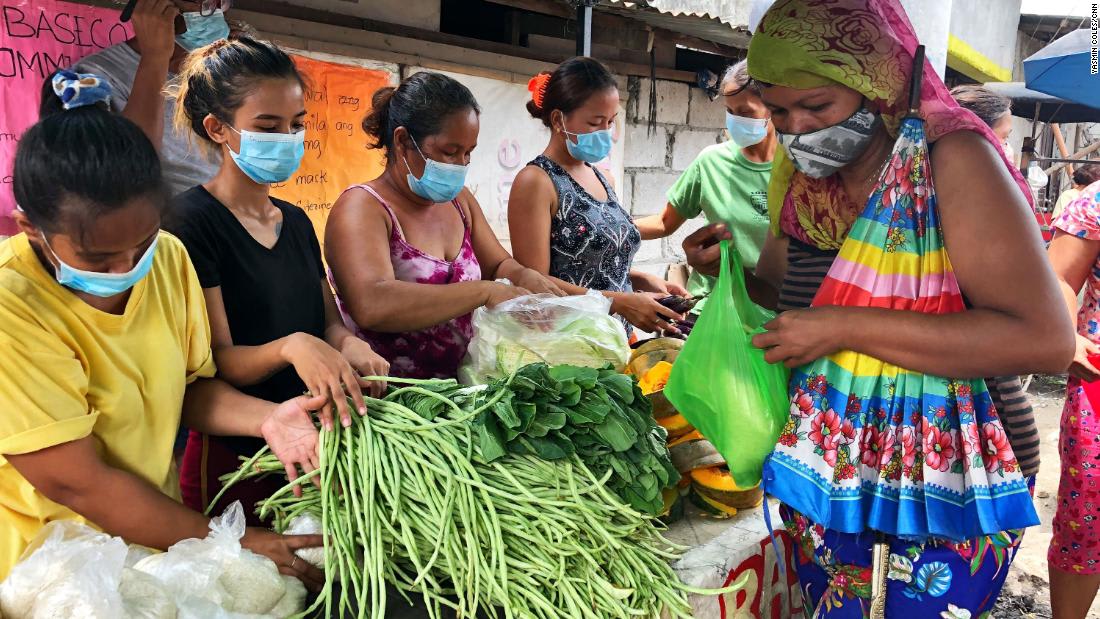 Sorgente articolo:
The latest on the Covid-19 pandemic and the US's vaccine rollout – cnn.com