Former National Security Agency contractor Edward Snowden hailed a new ruling out of a European court on intelligence-gathering practices, emphasizing "how far we've come" on acknowledging the "devastating consequences" of mass surveillance.
"It is hard to overemphasize how far we've come from the pre-2013 world when even the highest judicial authorities are beginning to acknowledge the devastating consequence of two decades' mass surveillance," Snowden tweeted in response to the Grand Chamber of the European Court of Human Rights' recent decision.
On Tuesday, the European Court of Human Rights—in Big Brother Watch and Others v. the United Kingdom—upheld a 2018 ruling by the court's lower chamber, determining that mass surveillance by the British government breached human rights laws under the European Convention aimed at safeguarding Europeans' rights to privacy.
The court's 17 judges unanimously agreed that the mining of billions of calls, emails, text messages and other data by British intelligence services lacked the independent scrutiny to protect the right to privacy and freedom of expression.
However, most of the judges allowed for the continued sharing of intercepted digital communications with foreign governments or intelligence agencies.
Five judges dissented on that point, including Judge Paulo Pinto de Albuquerque, whom Snowden quoted in a retweet.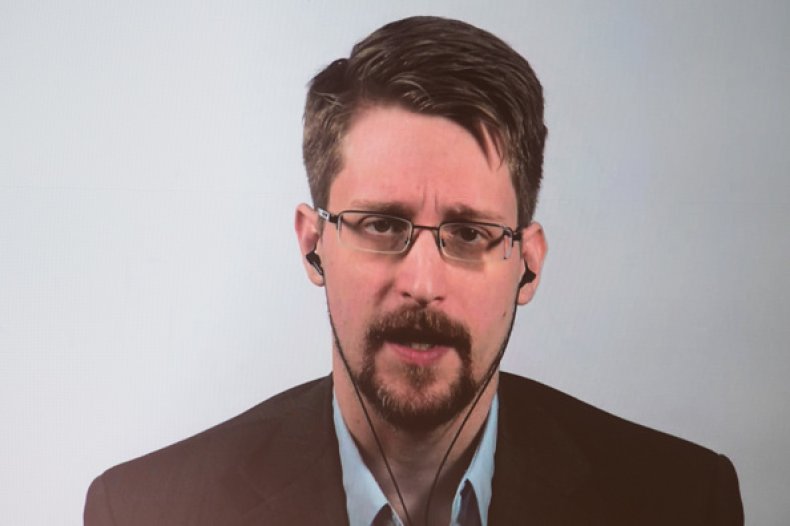 Writing that the ruling did not go far enough, Pinto de Albuquerque argued in the court's judgment that a number of European governing bodies have demonstrated that "indiscriminate mass communications surveillance has proven to be ineffective for the prevention of terrorism and therefore is not only dangerous for the protection of human rights but also a waste of resources."
The judge said that a society in which Europeans must have their data stored, analyzed and profiled "is more akin to a police state than to a democratic society."
"This would be the opposite of what the founding fathers wanted for Europe when they signed the Convention in 1950," Pinto de Albuquerque wrote.
He added, "If this is the new normal that my learned colleagues in the majority want for Europe, I cannot join them, and this I say with a disenchanted heart."
Tuesday's ruling was seen as a victory for civil rights group that challenged the practices exposed by Snowden.
Silkie Carlo, director of Big Brother Watch, the British privacy campaign group that led the legal challenge, said the judgment vindicated Snowden's whistleblowing.
"Together, Snowden, journalists, lawyers, rights groups and supporters enabled this challenge + ensured much needed accountability. Safeguards will improve for millions of people," she wrote on Twitter.
But Carlo also agreed with the dissenting judges, saying that the high court "missed an opportunity for a definitive judgment on the principle of mass interception."
Sorgente articolo:
Edward Snowden Hails EU Court Ruling as Progress on Acknowledging 'Devastation' of Mass Surveillance – Newsweek