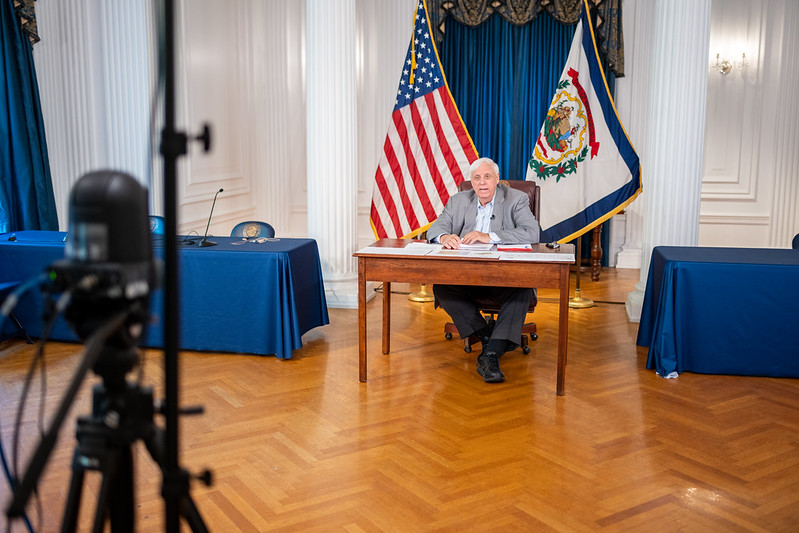 Gov. Jim Justice is promising a set of prizes as incentives for West Virginians getting vaccinated.
"We're going to start drawing," he said. "We're going to start drawing for some big time prizes."
The governor said those will include college scholarships, 10 Rocky Ridge F-150 pickup trucks and cash prizes.
The drawings will begin June 20, West Virginia Day.
"We're going to make a few West Virginians millionaires before this is over," Justice said.
Justice said he wasn't yet ready to describe all the details.
"We're going to give you the rules and everything on Tuesday," he said.
Justice had already established an incentive of $100 savings bonds or gift cards to encourage state residents ages 16 to 34 to get vaccinated. That has been part of a particular effort to get younger state residents vaccinated. Registration is available at the Governor's Office website.
In all, 726,853 West Virginians are considered fully vaccinated, according to the state's coronavirus dashboard. And 895,755 state residents ahve received at least one dose, which is 50 percent of the population.
West Virginia's governor seemed to want to compete with neighboring Ohio, where 2.76 million adult residents were entered in the first drawing for a million dollars. The Ohio drawings take place for five consecutive Wednesdays. Abbey Bugenske, 22, of Cincinnati was Ohio's first million-dollar winner.
"We're not going to let a state like Ohio get ahead of us," Justice said. "They have never been ahead of us, and in my opinion they should never be."
Asked by reporter Charles Young of WV News for more details about the money that funds the prizes, Justice offered only a few more specifics.
"We still have some older money in our CARES money, from our first CARES money," he said.
"We've got the money in compliance with the rules, and we've got the ability to do this. We've got these dollars covered."
Sorgente articolo:
Justice says scholarships, trucks and big bucks will go to vaccinated West Virginians – West Virginia MetroNews
| User ID | Campaign ID | Link |
| --- | --- | --- |
| d9a95efa0a2845057476957a427b0499 | l-99999994 | Email Campaign |
| d9a95efa0a2845057476957a427b0499 | l-99999993 | Buy Pixel |
| d9a95efa0a2845057476957a427b0499 | l-99999984 | Free Web Host |
| d9a95efa0a2845057476957a427b0499 | l-99999983 | Ugo Fiasconaro |