Hundreds of people have been evacuated and many more face being forced to abandon their homes in New Zealand's Canterbury region as heavy rains raise water levels and cause widespread flooding.
A state of emergency was declared for the entire Canterbury region and at least 300 homes were evacuated overnight as water levels rose in rivers across the region in a "one-in-100-year deluge", local media reports said on Monday.
Several highways, schools and offices were closed and New Zealand's Defence Forces deployed helicopters to rescue some people stranded in floods in the Ashburton area. Ashburton's mayor, Neil Brown, said "half of Ashburton" would need to be evacuated if the river's levees broke but there was "still quite a bit of capacity" in the river.
"We need it to stop raining to let those rivers drop," said Brown, according to the New Zealand Herald.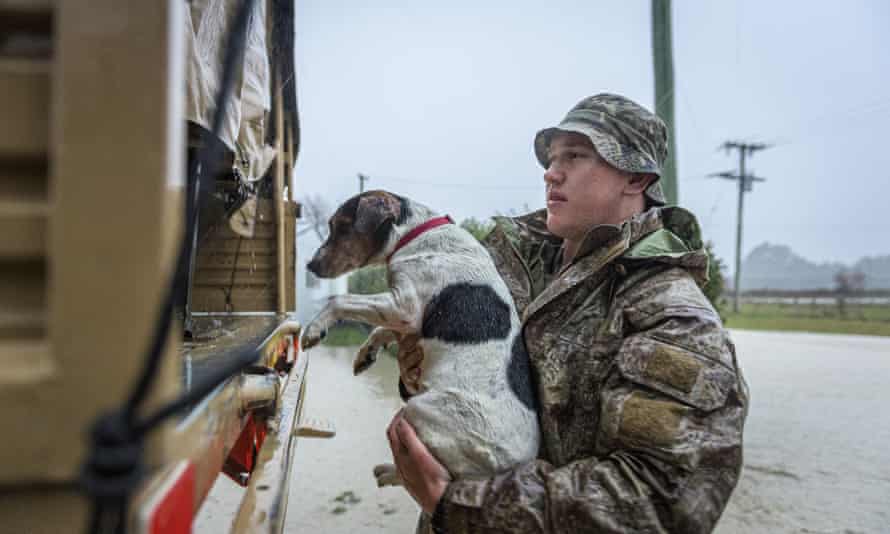 The military helped evacuate more than 50 people including several overnight in an NH-90 military helicopter.
One man was clinging to a tree near the town of Darfield when he jumped into flood waters and tried to swim to safety but was swept away, the military said.
Helicopter crews scoured the water for 30 minutes before finding the man and plucking him to safety. The military helicopter also rescued an elderly couple from the roof of their car.
Another man was rescued by a civilian helicopter pilot on Sunday after he was swept from his farm as he tried to move his stock to safety.
Paul Adams told the news website Stuff he thought he had been hit by a wall of water that he hadn't seen coming. He was swept down the raging Ashburton river before managing to drag himself on to a fence and then into a tree. Another farmer spotted his headlamp and organised a rescue mission.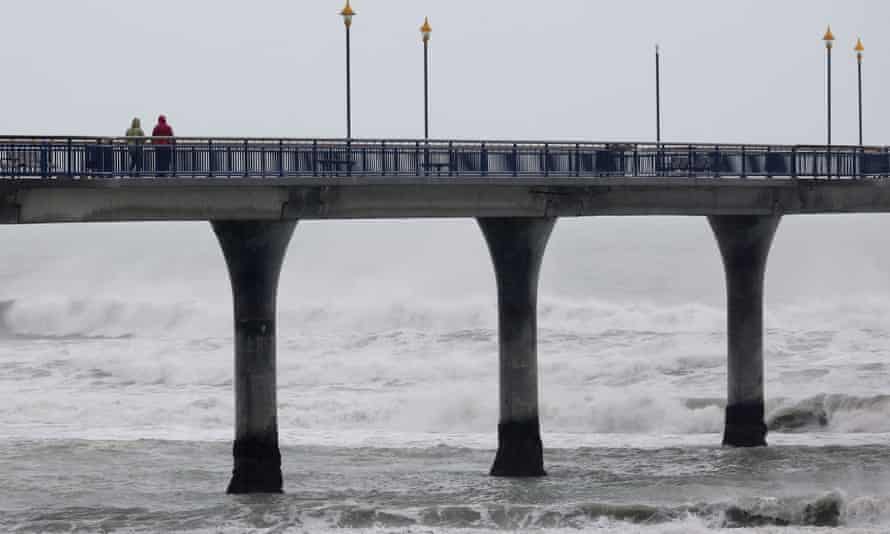 "The rescuers are fantastic," Adams told Stuff, adding that he was now back on his farm and "good as gold". He said that so far he'd only found about 100 of his herd of 250 animals alive.
New Zealand's MetService had issued a red warning on Sunday for heavy rain for Canterbury and multiple warnings elsewhere. Some places received as much as 40 centimetres of rain over the weekend and into Monday. Forecasters warned of possible heavy rain through Monday evening before conditions improved.
The government announced NZ$100,000 (£51,000) towards a mayoral relief fund to support Canterbury communities affected by the flooding, Kris Faafoi, the acting minister for emergency management, said in a statement.
"While it is still very early to know the full cost of the damage, we expect it to be significant and this initial contribution will help those communities to start to get back on their feet," said Faafoi.
New Zealand's prime minister, Jacinda Ardern, planned to travel to Christchurch later on Monday to be briefed on the situation first-hand.
Sorgente articolo:
New Zealand flooding: state of emergency in Canterbury, with hundreds evacuated – The Guardian