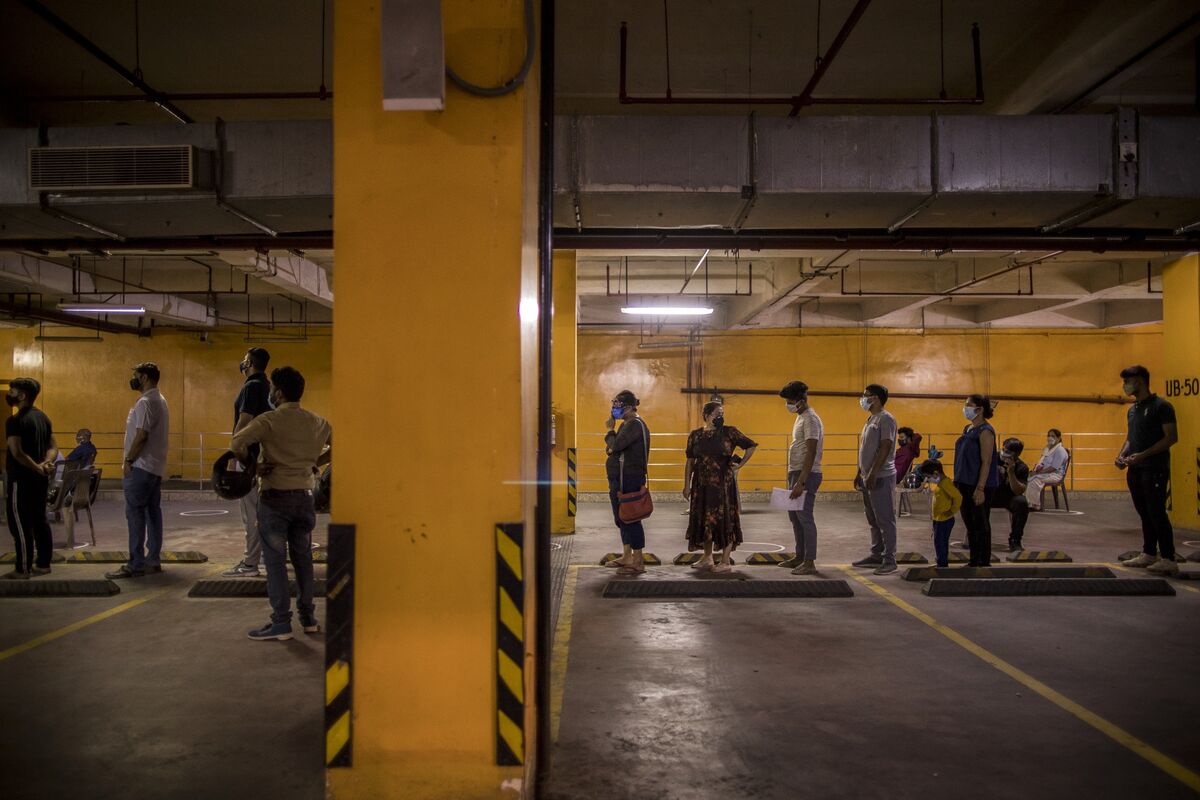 Sign up here for our daily coronavirus newsletter on what you need to know, and
subscribe to our Covid-19 podcast for the latest news and analysis.
India ordered 300 million doses of a coronavirus vaccine being developed by a local manufacturer, as Prime Minister Narendra Modi's government comes under pressure from the nation's Supreme Court to cover more of the population.
Hyderabad-based Biological-E Ltd. will be paid an advance of 15 billion rupees ($205 million), the government said in a
statement Thursday. Phase 3 trials of the vaccine are currently on and the firm will prepare the shots between August and December.
Supreme Court Asks Modi to Make Inclusive India Vaccine Policy
The Supreme Court this week asked Modi's administration to prepare a vaccination policy that prices the shots equally for all and protects the poor. India's plans have had a rough ride, starting from Modi's much-lauded vaccine diplomacy during a brief lull between the first and far deadlier second coronavirus waves, to the current shortage for Indian citizens.
The Biological-E vaccine is a Receptor Binding Domain protein sub-unit vaccine. It's being developed together with Houston-based Baylor College of Medicine. When announcing trials last year, Biological-E said the two-dose vaccine will be spaced 28 days apart.
Due to the shortfall of doses, it's projected to take India about two years to cover 75% of its population with a two-dose shot at the current pace of vaccination. Modi's government says it will vaccinate every Indian by the end of 2021.
India's rush to procure vaccines means it may waive the indemnity clause for imported vaccines even as it has an in-principle agreement with Pfizer Inc. to start providing its shot against the Covid-19 virus by next month, The Times of India reported, citing a government official it didn't identify.
Sorgente articolo:
India Orders 300 Million Doses of Vaccines After Court Rebuke – Bloomberg