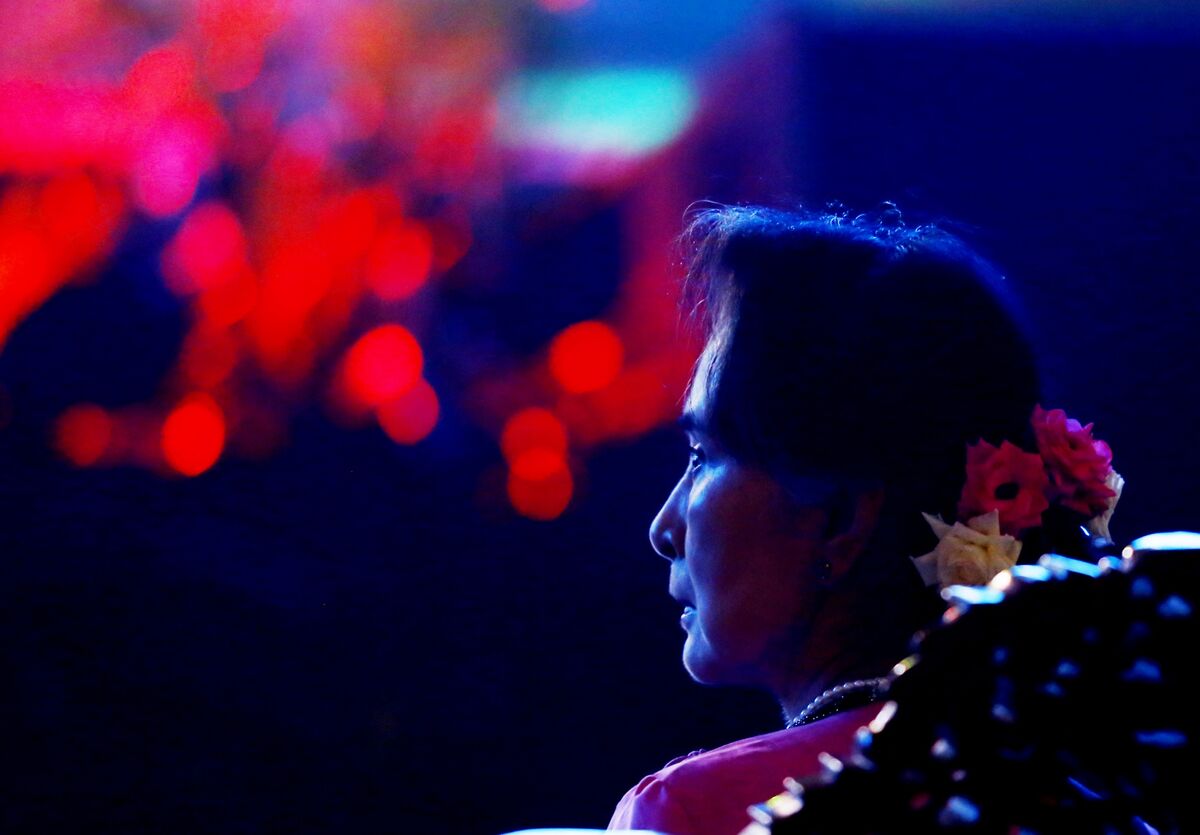 Myanmar's military junta formally charged Aung San Suu Kyi and other officials with corruption on Thursday, one of the most serious of the seven cases against the civilian leader since her detention during the February coup.
"The Anti-Corruption Commission has inspected corruption cases against ex-state counselor Daw Aung San Suu Kyi," the regime's ministry of information posted on its website. "She was found guilty of committing corruption using her rank." Senior government officials face a maximum of 15 years in prison if convicted on corruption charges.
According to the notification, the Anti-Corruption Commission alleges it found Suu Kyi had illegally accepted $600,000 as well as gold from the former Yangon region chief minister. It also accuses her of misusing her authority to lease a Yangon property as headquarters of a non-profit
charity she founded in 2012, resulting in the state losing out on 5.2 billion kyat ($3.15 million) in revenue.
The junta
moved Suu Kyi and ex-president Win Myint from their residences in the capital to an unknown location in recent weeks. Suu Kyi, who once defended the military's brutal crackdown on Rohingya minorities at the International Court of Justice, also faces several other criminal charges.
The alleged violations are for breaching the Export and Import Law, which carries a maximum prison sentence of three years; a section of the Telecommunications Law, up to one year in prison; the Natural Disaster Management Law, up to three years in prison; incitement under Section 505 (a) of the penal code, up to 2 years in prison; and the Burma Official Secrets Act, up to 14 years in prison.
Sorgente articolo:
Myanmar Junta Formally Charges Aung San Suu Kyi With Corruption – Bloomberg