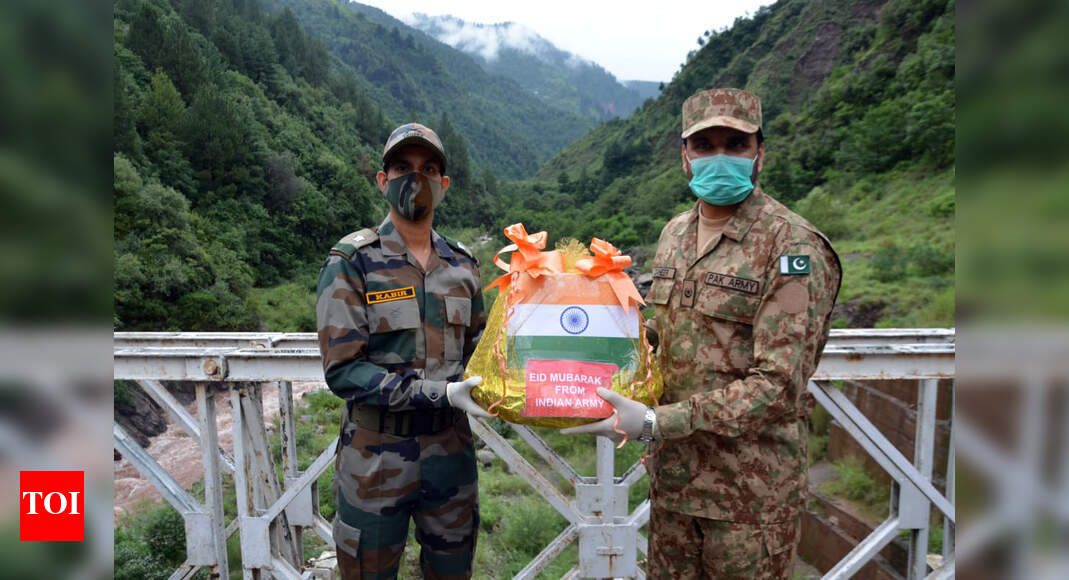 JAMMU/AMRITSAR: The Indian Army and Border Security Force (BSF) on Wednesday exchanged sweets and pleasantries with their Pakistani counterparts on the occasion of Eid-ul-Adha at different border posts in Jammu and Kashmir and Punjab for the first time since the Pulwama attack in 2019.
Jammu-based defence spokesperson Lt. Col. Devender Anand said, "Indian Army and Pakistan Army exchanged sweets on the occasion of Eid-Al-Adha at the Line of Control (LoC) at the Poonch-Rawalakot crossing point and Mendhar-Hotspring (Tattapani) crossing point in Poonch district. It can be seen as a confidence-building measure in the backdrop of ongoing ceasefire between the two countries."
Similar engagements were held at Kaman Aman Setu in Uri and Tithwal crossing on Kishanganga river in Tangdhar, Kupwara. Anand said the gesture was appreciated by both the armies and is expected to promote goodwill and mutual trust.
The BSF and Pakistan Rangers also exchanged sweets to mark Eid celebrations along the international border in Jammu region at Hiranagar, Samba, Ramgarh, RS Pura, Arnia and Pargwal sectors and Attari in Punjab. "There has been no cross-border shelling for a long time and farmers on both sides of the border have been able to carry out their farming activities peacefully," a BSF spokesperson said.
An official at Attari said the usual border tradition of greeting each other on significant and religious occasions was suspended after the outbreak of Covid-19.
Sorgente articolo:
India, Pakistan forces exchange Eid sweets for first time since Pulwama – Times of India
| User ID | Campaign ID | Link |
| --- | --- | --- |
| d9a95efa0a2845057476957a427b0499 | l-99999983 | Fiasconaro |
| d9a95efa0a2845057476957a427b0499 | l-99999984 | Cloudrealtime |
| d9a95efa0a2845057476957a427b0499 | l-99999996 | Conference |
| d9a95efa0a2845057476957a427b0499 | l-99999979 | Ugo Fiasconaro |