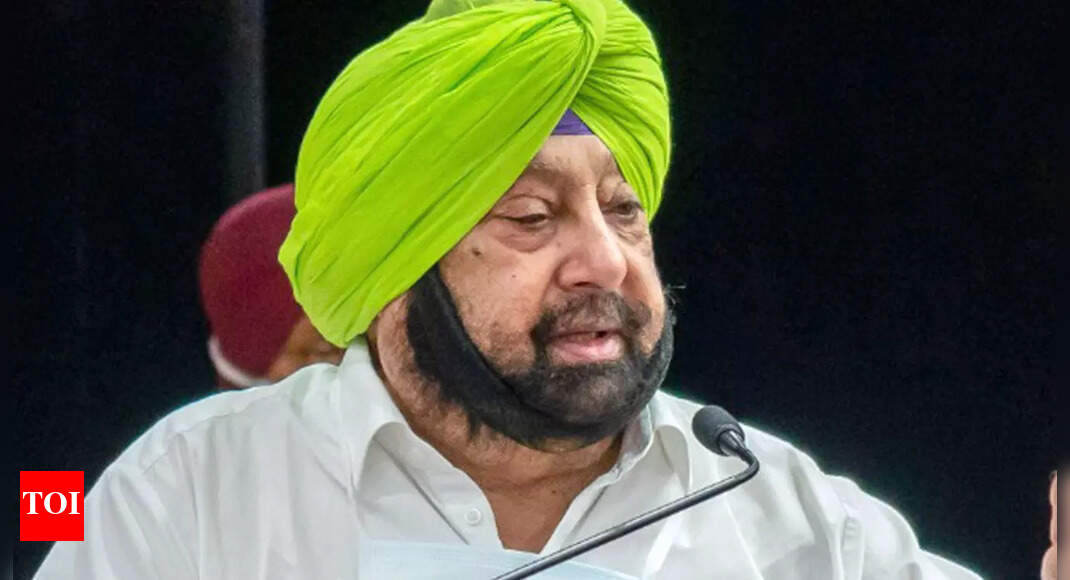 CHANDIGARH: Dissent brewing in the Congress government in Punjab for months now boiled over on Tuesday, with at least 30 MLAs, including four cabinet ministers, openly revolting against CM Captain Amarinder Singh and declaring they no longer had faith in his ability to deliver on poll promises. The rebel camp also accused the CM of being "hand in glove with (Shiromani Akali Dal president) Sukhbir Singh Badal".
The bugle for a full-scale revolt against Amarinder was sounded a month after the elevation of Amritsar East MLA Navjot Singh Sidhu as the state Congress chief. While Sidhu wasn't around when the dissenters gathered at rural development minister Tript Rajinder Singh Bajwa's residence in Chandigarh, the majority of them are believed to be siding with him in the leadership battle.
A five-member committee representing the rebel camp will meet the Congress high command in New Delhi to seek Amarinder's removal, barely six months before assembly polls are due in Punjab. None in the group has yet leaked a word about who they want as his replacement.
'Wars not fought with tweets; SAD and AAP gaining ground'
Besides Bajwa, the big names rebelling against Amarinder include jails and cooperation minister Sukhjinder Singh Randhawa, technical education and industrial training minister Charanjit Singh Channi, revenue minister Sukhbinder Singh Sarkaria and Jalandhar Cantt MLA Pargat Singh. Since all these disgruntled ministers had come out in support of Sidhu before he became the PCC chief, they fear being dropped from the cabinet during the impending reshuffle.
Congress has 80 MLAs in the 117-seat Punjab assembly. One cabinet berth has been vacant since Sidhu, long at loggerheads with Amarinder, resigned in July 2019 after being stripped of the key local bodies department portfolio. For his part, Sidhu has been regularly highlighting the 18-point to-do list that the Congress high command handed CM Amarinder in July. Rebel minister Bajwa said he and his colleagues would first try to "wake up" the Congress high command.
"If the high command does not listen to us, we will decide the next course of action," he said. On who could be the alternative to Amarinder, he said it was the high command's prerogative to pick a new CM. His colleague Channi said, "We are not getting solutions to our problems from this chief minister."
Questioning Amarinder's ability to lead the government, Randhawa, who was once very close to the CM, said, "Wars cannot be fought by sitting in a drawing room or just by tweeting. Wars are fought on the ground. Day by day, SAD and AAP are attacking Congress on the Bargari sacrilege issue. People ask us about the cancellation of the power purchase agreements and other unfulfilled promises." He alleged that Amarinder wouldn't meet his cabinet colleagues, but always found time to be part of gatherings in Amritsar and other places.
Sorgente articolo:
Punjab Cong revolt: 4 ministers, 26 MLAs seek Captain Amarinder's ouster – Times of India