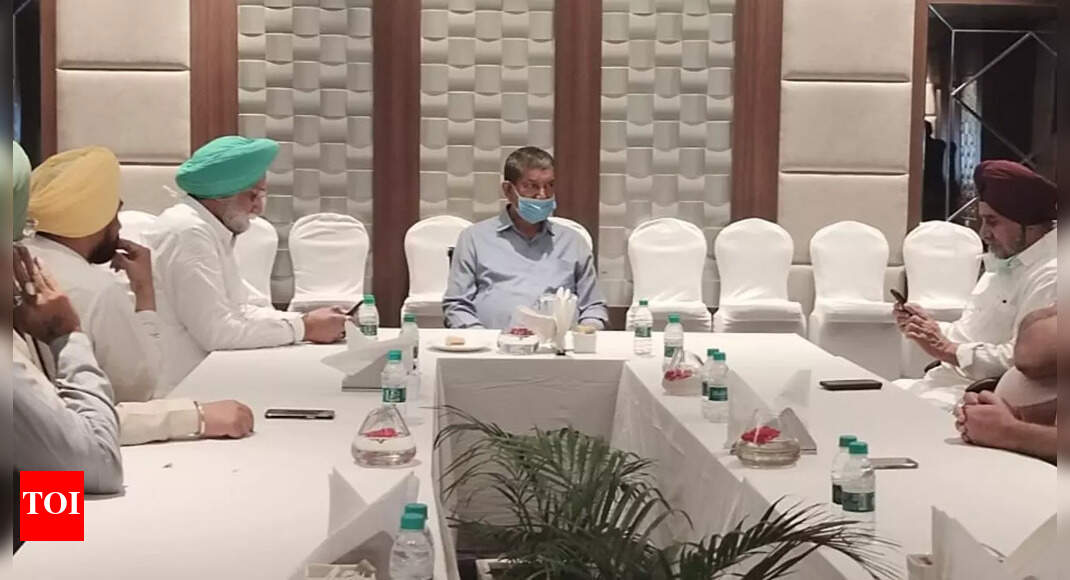 DEHRADUN: The Congress on Wednesday reiterated that it will contest 2022 polls under the leadership of Captain Amarinder Singh. This assertion comes amid fresh turmoil in the state where a section of Punjab Congress leaders expressed their resentment over Amarinder Singh to party high command.
They demanded the removal of him as chief minister citing his working style is harming the party and the state.
AICC Congress in-charge for Punjab, Harish Rawat made the announcement after he met four ministers and three MLAs in Dehradun.
"2022 assembly elections will be contested under the leadership of Captain Amarinder Singh. Both Captain and Sidhu follow a different style. Sidhu is expressive and he raises issues which our previous government have failed to fulfill. In a way it is good for the Congress. While keeping several factors in mind, Sidhu was made the Punjab chief of Congress," Rawat said.
The four ministers — Tript Brijendra Bajwa, Sukhwinder Randhawa, Sukh Sarkariya and Charanjeet Singh Chani– met Rawat in Dehradun in a hotel on Haridwar by pass road. They were accompanied by Kulveer Jeera, Barinderjeet Pahada and Surineder Dhiman.
Just before the meeting, Rawat addressed the media and said, "It is yet too early to predict anything. Let me first meet the MLAs and look into the matter."
Rawat, who played a key role in settling issues between Navjot Singh Sidhu and Captain Amarinder Singh said, "Such things happen in politics and it is a part and parcel of the political scenario."
Rawat denied his interest in the post of chief minister when Sidhu was made the state chief. "There were no such talks at that time," he added.
Sorgente articolo:
Punjab Congress crisis: Harish Rawat meets rebel ministers, says 2022 polls to be fought under Amarinder – Times of India