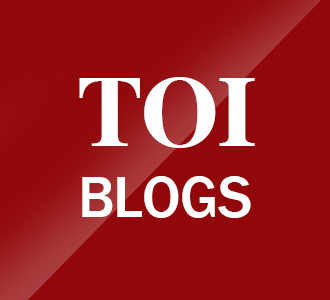 The ongoing crisis in Afghanistan, the Indian government's strategy and diplomacy failed to give the opportunity to Indian filmmakers an another plot of Airlift like movie, Airlift, a Bollywood blockbuster based on the airlift of stranded Indian nationals from the war zone of Kuwait in 1990. It was carried out after the Invasion of Kuwait by Iraq in the Gulf. At that time Indian government evacuate around 170,000 people by its civil airline Air India, which get it into geniuses book of world record. The operation was carried out when The invasion of Kuwait started on the 2nd of August, 1990, and within two to three days of combat, most of the Kuwaiti armed forces were overrun by the Iraqi Republican Guard.
The success of India's evacuation plan in Afghanistan is very less to what it did in Kuwait. Taliban fighters swept into Afghanistan's capital few days after the government collapsed, and President Ashraf Ghani left the country, a move, which many countries and international affairs and defence experts much earlier predicted, but India failed to do so. That is why after almost 30 years, in the same type of conditions, a handful number of Indian citizens in Afghanistan are still waiting their turn to come back home from a war zone.
After the Taliban's capture of Afghanistan, the Ministry of External Affairs said that the government closely monitors all developments. They are also in touch with representatives of Afghan Seekh, Hindu communities and will facilitate those who want to leave Afghanistan. This statement comes when even Indian citizens are not getting a proper evacuation plan. Helping Afghan people in present conditions is a much bigger task and out of the limit for the government of India. Indian nationals working in Afghanistan are scrambling to escape the Taliban occupation in Afghanistan and facing several difficulties, extended to the inability to get in touch with any embassy officials, sealed airports, and challenges in getting Covid test reports necessitated for taking a flight making the situation more difficult for Indians in Afghanistan. In April last year, India shut down its consulates in Herat and Jalalabad, apparently because of pandemic spread, though some reports suggested security was a primary factor in the decision. Though Taliban officials claim that they are not a threat to foreign residents, according to Kabul media reports, Taliban militants entered the city, triggering panic and fear among the residents. There are media reports of Taliban attack on Indo-Tibetan Border Police (ITBP) personnel, a part of the Indian Army contingent in Afghanistan, while they were leaving the country. The soldier who has returned from the warlike situation has shared his horrifying experience with his family members.
Indian government should have planned the evacuation much earlier before the Taliban armed men took over Kabul. After that, air space and airports were affected very badly. Many countries had evacuated their citizens earlier, anticipating what would happen in the next few months and days. Worries about the safety of Indian citizens working in Afghanistan have grown bigger since the Taliban killed Indian journalist Danish Siddiqui in a border town of country. By that time, India should have started the evacuation of its nationals, which could have been completed smoothly till now. The situation is now more complex and vulnerable for stranded Indian citizens as India moved out its embassy and staff from Afghanistan, leaving Indian nationals at the mercy of Taliban officials with adverse conditions and tough options of returning home. New Delhi's Afghanistan desk could have done a better job but lost the opportunity this time.
Facebook Twitter Linkedin Email
END OF ARTICLE
Sorgente articolo:
Afghanistan crisis: India, a world record holder in evacuation, fall flat – The Times of India Blog