A Virginia University announced a temporary campus-wide quarantine amid a spike in COVID-19 cases after the first week of classes.
Liberty University said on its website that the entire campus will be entering a two-week quarantine period set to begin Monday and last until Sept. 10.
Classes for the fall semester started this week, and Liberty University lifted building capacity restrictions as well as distancing and masking requirements. Those policies were changed Thursday, with the university instead encouraging masking and social distancing, but did not indicate they would be mandated.
With the new quarantine order, the university also announced all classes will be changed to online only. All large indoor gatherings are suspended, and indoor dining locations will provide takeout options in addition to expanded outdoor seating.
The university's online COVID-19 dashboard showed 159 known active cases among students, faculty and staff as of Friday.
For more reporting from the Associated Press, see below.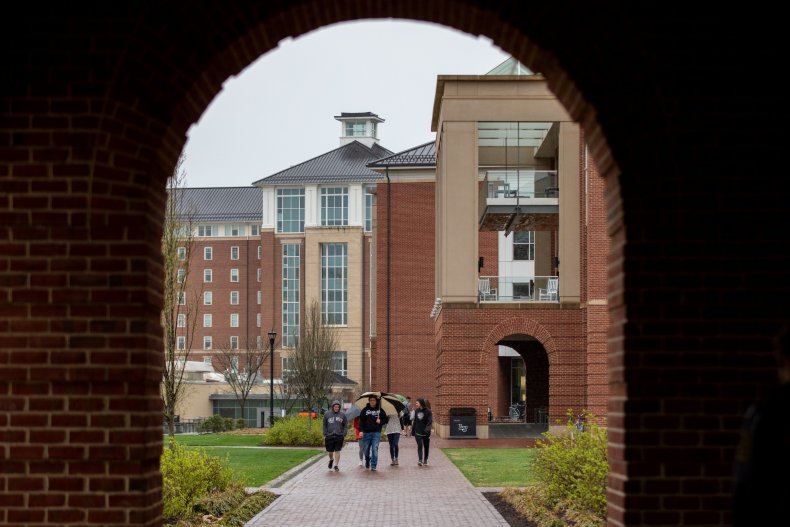 Judge Rules in Favor of University Vaccine Requirement
A federal judge has dismissed a lawsuit challenging a requirement that students at the University of Massachusetts campuses in Boston and Lowell be fully vaccinated against the coronavirus in order to return to campus.
Students at the schools sued in July, asking the judge to find the vaccination mandates to be unconstitutional. The UMass Boston student also alleged she was improperly denied a religious exemption.
U.S. District Judge Denise Casper said Friday the schools have a strong interest in reducing the spread of the disease. And she found that despite the students' assertion that the policy is "arbitrary or not based in science," the schools "based the decision upon both medical and scientific evidence and research and guidance and thus is at least rationally related to these legitimate interests."
The judge also noted that students who refuse to get vaccinated may still take online classes or defer their enrollment a semester. But she said even if the policy meant they would be deprived of a UMass education, their argument still fails.
Arkansas Public Schools See COVID Cases Jump By Over 1,300
More than 3,100 active coronavirus cases have been reported in Arkansas public schools among students and employees, according to newly released numbers from the state.
Most students returned to the classroom last week — and the majority of public school students attend districts that are requiring masks. The mask requirements emerged after a judge in Little Rock temporarily blocked a state law that bans mask mandates in schools and public places.
The Arkansas Department of Health's latest report on schools, released Thursday, found 3,102 active cases in 173 school districts in the state. The Bentonville, Springdale, Rogers, Cabot and Fort Smith districts all reported more than 100 active cases among students, faculty and staff.
A week ago, the state reported just under 1,800 active cases at schools.
Meanwhile, a judge in Lonoke County was expected to rule Friday on a lawsuit by some parents challenging Cabot schools' mask requirement. Arkansas ranks fifth in the country for new virus cases per capita, according to researchers at Johns Hopkins University.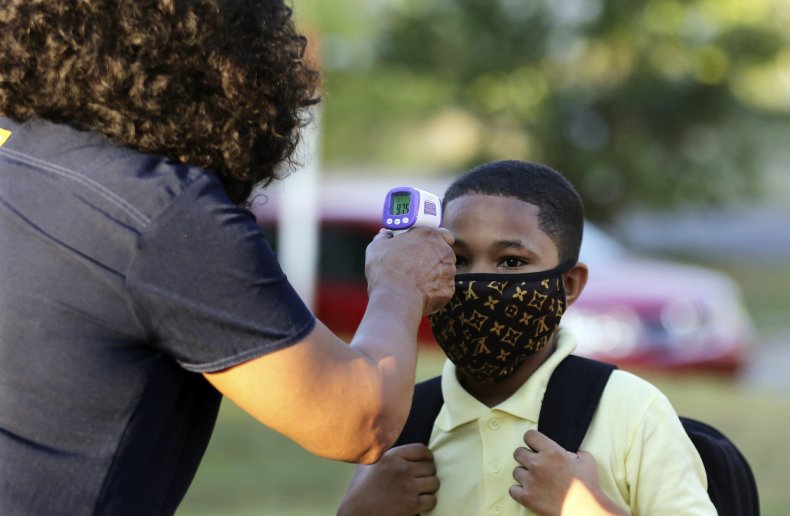 Sorgente articolo:
Entire University to Enter COVID Quarantine After First Week of Classes – Newsweek
| User ID | Campaign ID | Link |
| --- | --- | --- |
| d9a95efa0a2845057476957a427b0499 | l-99999996 | Conference |
| d9a95efa0a2845057476957a427b0499 | l-99999979 | Ugo Fiasconaro |
| d9a95efa0a2845057476957a427b0499 | l-99999994 | Email Campaign |
| d9a95efa0a2845057476957a427b0499 | l-99999993 | Buy Pixel |