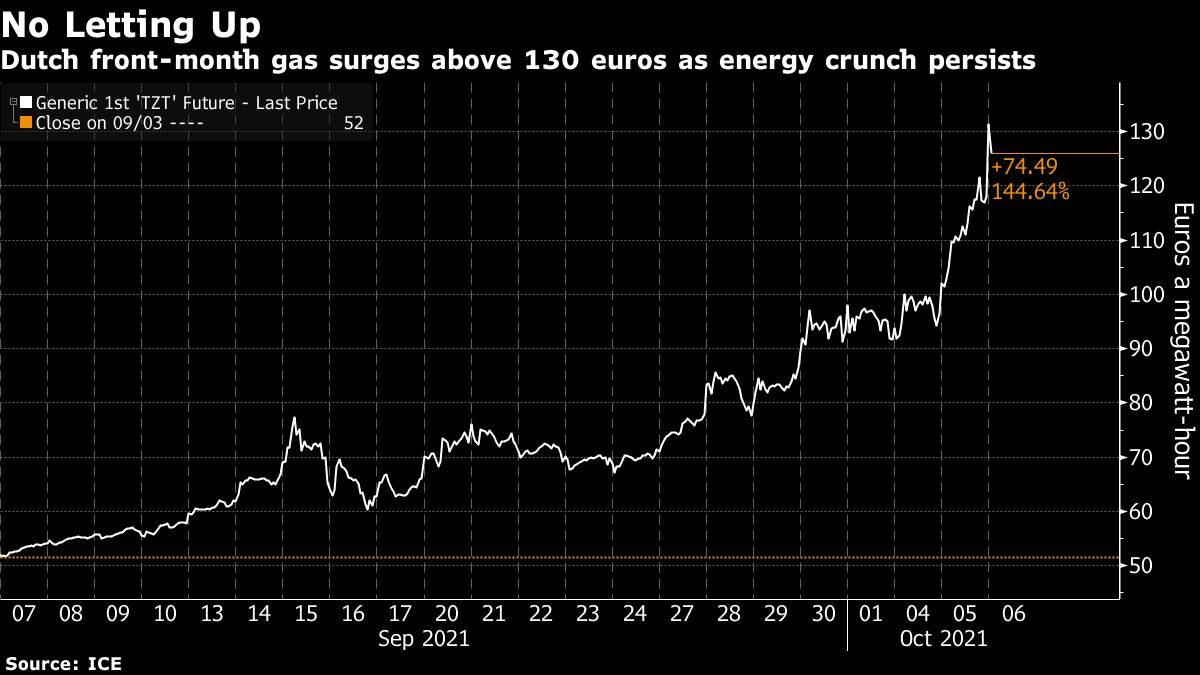 Gas prices fluctuated wildly on Wednesday — surging a staggering 60% over just two days in Europe before sliding fast after Russia's President Vladimir Putin said the country is ready to help stabilize global energy markets.
Dutch and U.K. futures plunged more than 7%. That's after hitting fresh records earlier over increasing fears of energy shortages across the region. In the latest testament to how global gas markets have become, U.S. natural gas prices
also plunged by as much as 8.3% after settling at the highest level in 12 years just a day earlier. Oil futures accelerated losses. The swift pullback in prices — after a week of almost uninterrupted gains — underscores just how extremely volatile energy markets have become in recent days, fanning fears of inflation around the world.
Sorgente articolo:
Gas Eases After 60% Surge as Putin Offers to Stabilize Market – Bloomberg