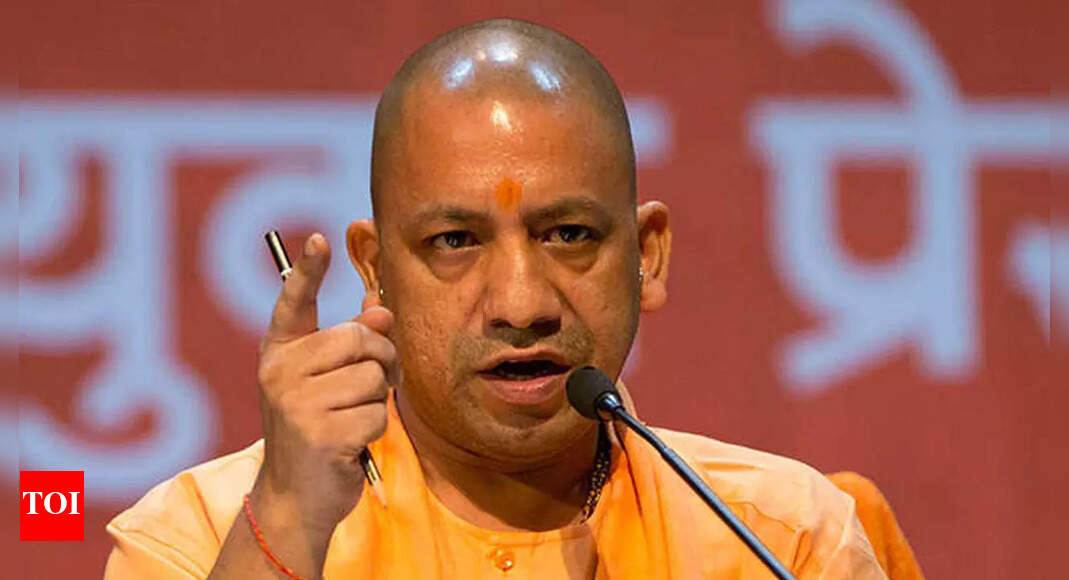 GORAKHPUR: UP CM Yogi Adityanath on Friday said his government won't spare anyone who is guilty in the Lakhimpur Kheri violence case, but "arrest would be made on the basis of proof and not on allegations."
Speaking at a conclave organised by a TV channel, Yogi said that members of the opposition who wanted to visit the victims' families were only putting up a show of sympathy and there were several "faces" among them who could be behind the violence.
"Everyone is equal in the eyes of law. Nobody, irrespective of his or her party affiliation, will be spared. However, as per Supreme Court, we cannot arrest anyone on the basis of mere allegations levelled by someone. A case has been filed on the basis of a written complaint and investigation into the incident is under way," the Uttar Pradesh CM said when asked about the possible resignation of Union minister Ajay Kumar Mishra Teni and arrest of his son Ashish Mishra, who is named in the FIR.
"All will be crystal clear. There will be no injustice with anyone. No one will be allowed to take law in his hands but no action will be taken under any pressure," he said.
Yogi said the government's main job following such an incident was to maintain peace and harmony. Opposition leaders who were making a beeline for Lakhimpur were no goodwill messengers. The CMs of Chhattisgarh and Punjab, he said, had been unable to manage their own states but were targetting his government to hide their failures.
"Where were Rahul and Priyanka and Akhilesh Yadav when Covid was on the rampage? Everyone, including the families of the victims, said that they appreciated the government's work," he said.
Sorgente articolo:
Won't act under pressure, arrest on basis of proof: Yogi Adityanath – Times of India