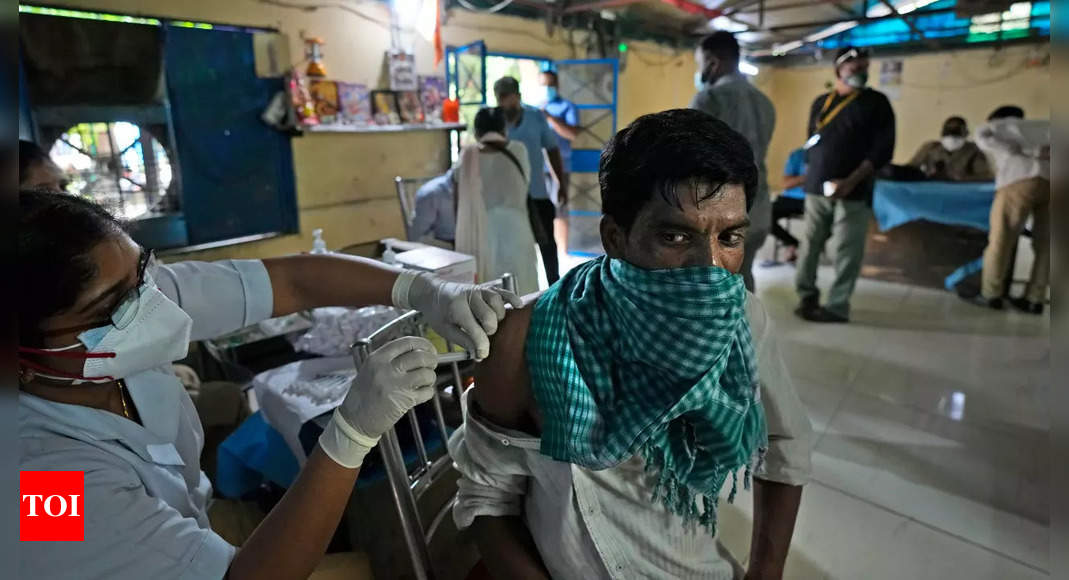 NEW DELHI: The Centre on Saturday asked states to ramp up their Covid vaccination drives with an aim to achieve 100 crore doses in next few days. This came even as average weekly vaccination has been consistently dropping over last three weeks.
In the October 2-8 week, daily vaccination has remained in range of 25.5 lakh to 78.9 lakh doses, averaging 59.8 lakh doses a day. After 2.5 crore doses were administered on September 17, weekly average for the week of September 11-17 had jumped to 95.5 lakh doses a day. It dropped to 76 lakh doses and 69.2 lakh doses in the following two weeks (Sept 18-24 and Sept 25-Oct 1, respectively). Average daily vaccinations declined to an average of 59.8 lakh doses between Oct 2-8.
In a meeting with states and UTs on Saturday, health minister Mandaviya enquired about specific issues that may be hindering the pace of vaccination. He exhorted 19 states to escalate their pace of inoculation so that India can achieve administering 100 crore vaccine doses in the next few days. He underlined that administering 100 crore doses is the "immediate milestone" in India's inoculation journey.
Sorgente articolo:
Government aims to hit 100 crore-jab target in 'next few days': Mandaviya – Times of India