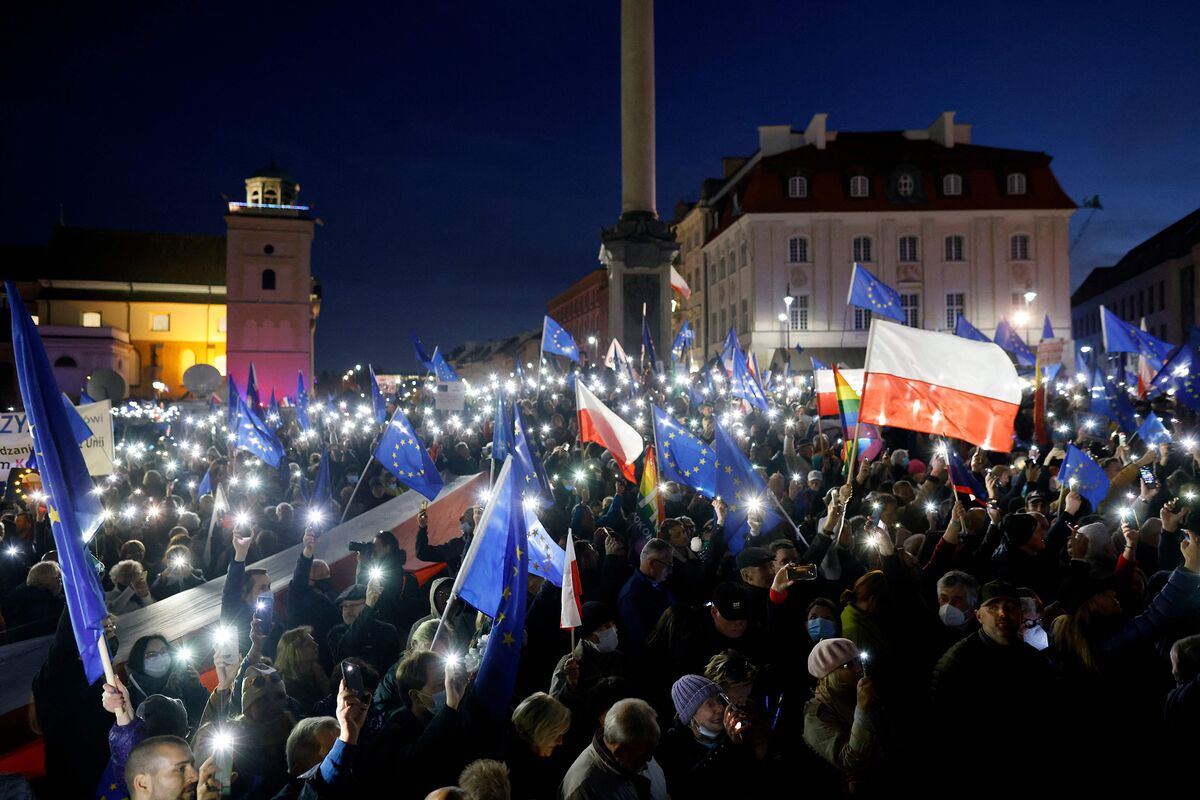 Poles took to the streets to show support for
European Union membership after a controversial court verdict plunged the country's already fraught relations with the bloc to a new low.
As many as 100,000 people thronged a square at Warsaw's historic old town on Sunday evening after former European Council president and opposition leader Donald Tusk urged his
compatriots to protest the ruling that rejected a pillar of EU law. The judgment threatens to sink billions of euros in aid and has sparked concerns the biggest eastern member might one day end up leaving the bloc.
Sorgente articolo:
Pro-EU Protest Brings 100000 Poles to the Streets in Warsaw – Bloomberg