Some civilians were evacuated from Mariupol's Azovstal steel plant this weekend, as Maxar Technologies' satellite images showed the besieged complex has been all but destroyed after weeks of Russian shelling.
Why it matters: While some women and children were confirmed by Ukrainian and Russian officials to have been evacuated from the plant, it's believed hundreds of civilians are still trapped in the last foothold of Ukrainian resistance in the port city.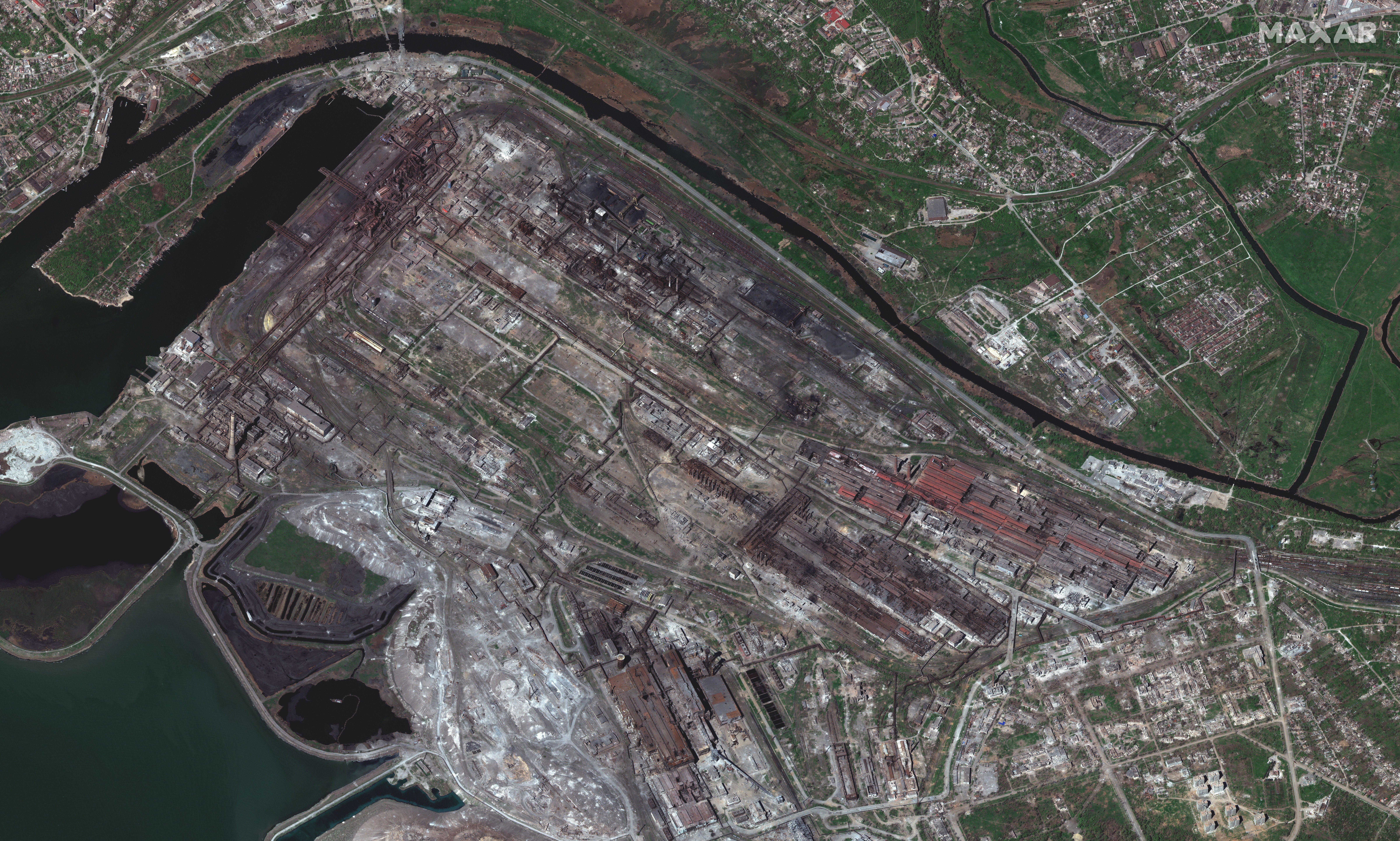 The civilians sheltering in the southeastern Ukrainian plant have hardly any access to food or water, AP notes.
Details: Around 100 civilians have been evacuated from the steel plant so far, Ukrainian President Volodymyr Zelensky confirmed in a tweet Sunday.
"Tomorrow we'll meet them in Zaporizhzhia. Grateful to our team! Now they, together with #UN, are working on the evacuation of other civilians from the plant," Zelensky added.
The big picture: Russian President Vladimir Putin last week ordered his forces to cease assaults on the facility. Instead, he told them to block it off and starve out the remaining Ukrainians soldiers, who have repeatedly refused Russia's demands to lay down their arms.
Of note: The Red Cross said this week that it was "deeply alarmed" by the situation in Mariupol and called for an "immediate and unimpeded humanitarian access" to the city to allow for safe passage of civilians and the wounded.
Previous humanitarian corridor and evacuation negotiations between Russia and Ukraine have failed.
Satellite images recently published by Maxar and Planet Labs show that at least three mass grave sites have been dug in villages outside of Mariupol.
Go deeper: Live updates on the Russian invasion of Ukraine
Editor's note: This article has been updated with a second photo and details of Saturday's evacuation.
Sorgente articolo:
Small group of civilians evacuated from Mariupol steel plant – Axios