EU to Establish 'Solidarity Lanes' for Ukraine Exports
The European Union will establish "solidarity lanes" to support Ukraine's agricultural exports.
The European Commission, the executive arm of the EU, proposed a plan to help Ukraine export its wheat and other grains to evade the Russian blockade of ports in the Black Sea.
"Twenty million tons of grains have to leave Ukraine in less than three months using the EU infrastructure," Adina Valean, the EU commissioner for transport, said in a statement. "This is a gigantesque challenge, so it is essential to coordinate and optimize the logistic chains, put in place new routes, and avoid, as much as possible, the bottlenecks."
These measures will help secure the global food supply and provide economic relief to Ukraine, as the war has raised food and fertilizer prices.
In order to address transport bottlenecks, the EU will provide additional cargo vehicles, increase the capacity of transport networks and transshipment terminals and help provide more temporary storage capacity of Ukraine exports.
Valean said these strengthened transport links will also make it easier for Ukraine to import essential goods, such as humanitarian aid, food and fuel.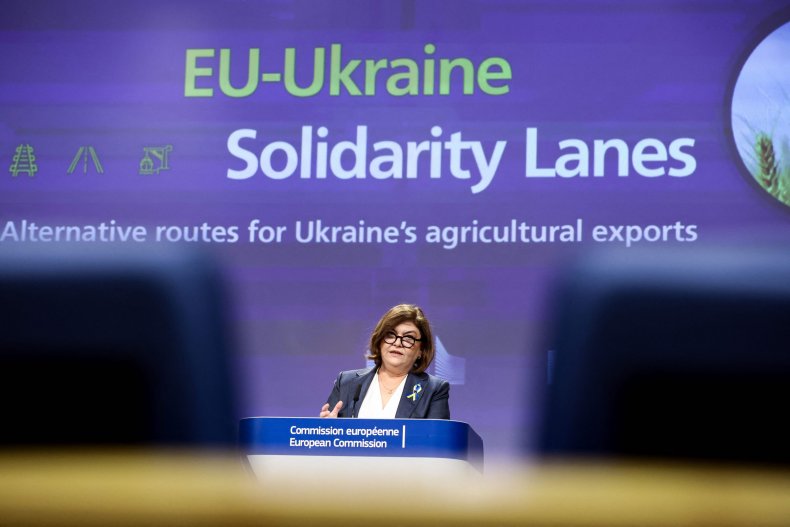 Sorgente articolo:
Ukraine War Live Updates: No One Injured in Oil Refinery Attack, Ukraine Official Says – Newsweek