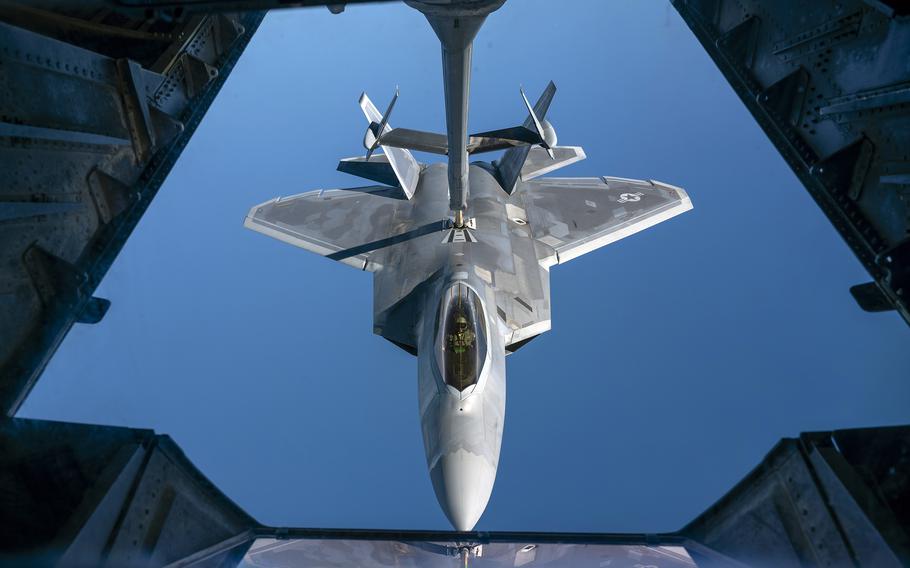 RAF MILDENHALL, England — The Air Force is sending F-22 Raptor jets to Poland in support of NATO's air shielding mission, U.S. Air Forces in Europe-Air Forces Africa said.
Six Raptors from the Alaska-based 90th Expeditionary Fighter Squadron arrived Tuesday night at RAF Lakenheath in England, Air Force officials said Wednesday. They will continue on to the 32nd Tactical Air Base in Lask, Poland, according to a service statement on Tuesday, and will supplement the mission to deter Russian aggression on the alliance's eastern flank.
Plans to bolster defenses in Europe came out of the recent NATO summit in Madrid, where leaders mapped out a new security strategy that accounts for the situation created by Russia's unprovoked invasion of Ukraine.
Air shielding focuses on adding ground- and air-based missile defense systems to the alliance's eastern borders, beyond what was deployed there following Russia's Feb. 24 incursion into Ukraine.
The Raptor is considered the U.S. military's first fifth-generation aircraft. It is capable of conducting both air-to-air and air-to-ground missions.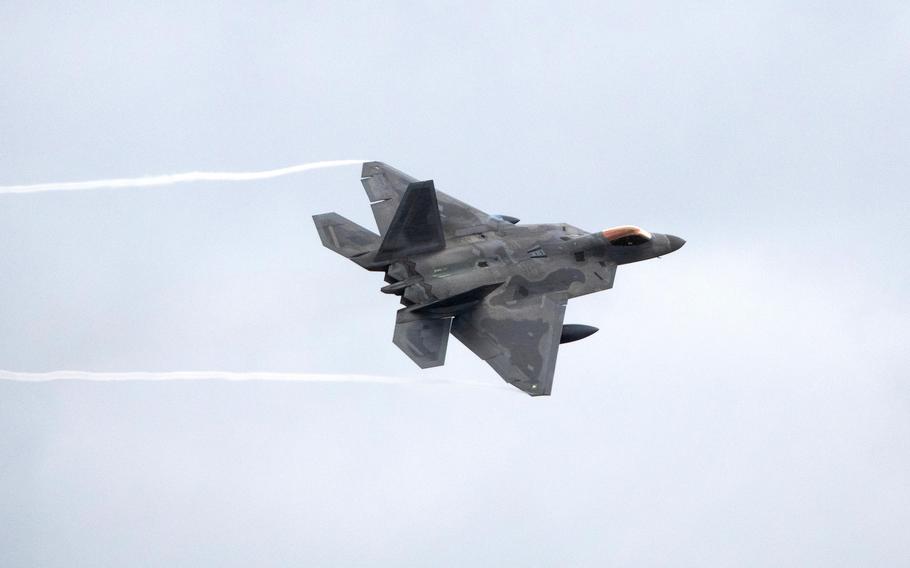 Sorgente articolo:
NATO 'air shielding' adds half-dozen US Raptor jets to beef up deterrence of Russia – Stars and Stripes